Audience
Companies or individuals that need an effective translation service
About Translate.com
Translate.com is a leader in the market for professional human translation, software localization, and advanced language services since 2011, with its headquarters in Newark, USA.
Trusted by leading enterprises and companies worldwide, Translate.com helps clients overcome global linguistic and cultural barriers and enables them to move up business growth worldwide. We break up the old translation patterns with a powerful combination of human creativity and machine intelligence to craft consistent quality translations at speed in over 90 languages.
Resonate with anyone and in any language with Translate.com – is the value for the business, we are creating.
Pricing
Starting Price:
$59 per month
Free Version:
Free Version available.
Free Trial:
Free Trial available.
Integrations
API:
Yes, Translate.com offers API access
See Integrations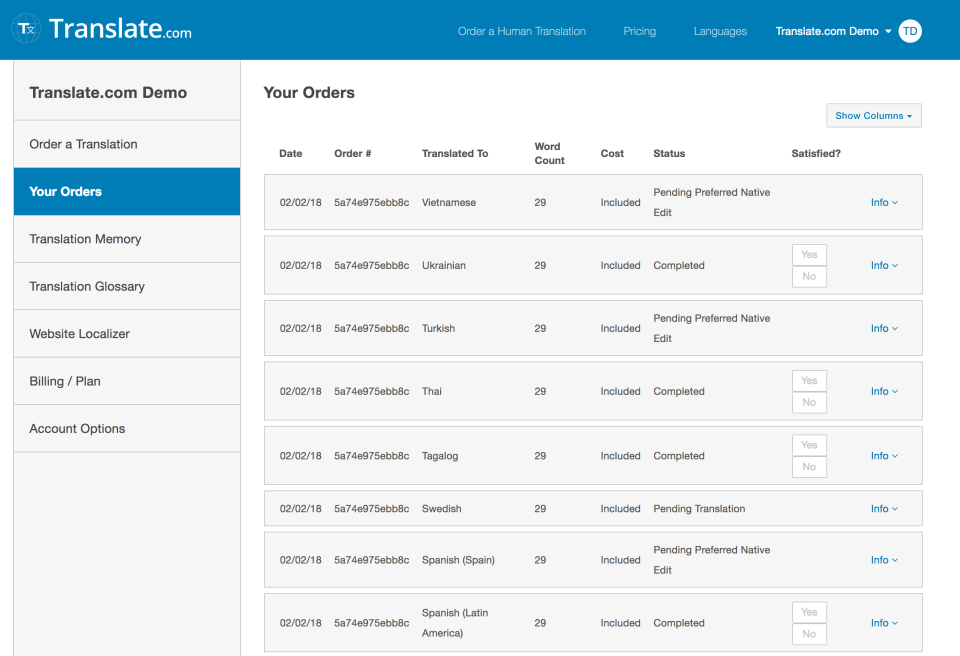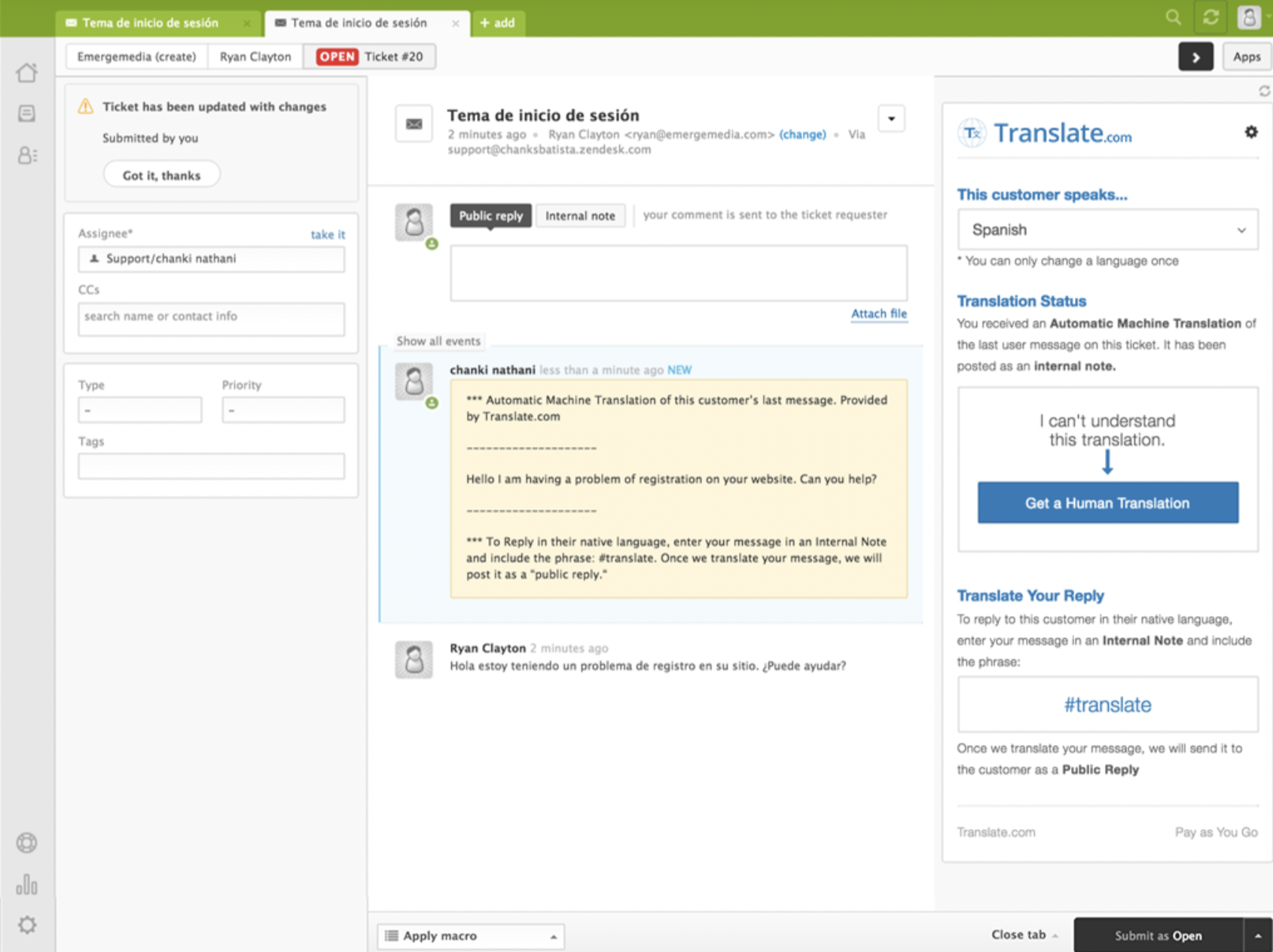 Translate.com Frequently Asked Questions
Q: What kinds of users and organization types does Translate.com work with?
Translate.com works with these users and organization types: Mid Size Business, Small Business, Enterprise, Freelance, Nonprofit, and Government.
Q: What languages does Translate.com support in their product?
Translate.com supports these languages: English.
Q: What kind of support options does Translate.com offer?
Translate.com offers support via business hours.
Q: What other applications or services does Translate.com integrate with?
Translate.com integrates with: Google and Zendesk.
Q: Does Translate.com have an API?
Yes, Translate.com has an API.
Q: Does Translate.com have a mobile app?
Yes, Translate.com has a mobile app for iPad, iPhone, and Android.
Q: What type of training does Translate.com provide?
Translate.com provides training in the form of documentation, live online, webinars, in person, and videos.
Q: Does Translate.com offer a free trial?
Yes, Translate.com offers a free trial.
Q: How much does Translate.com cost?
Pricing for Translate.com starts at $59 per month.