Audience
Medium and Large Enterprises
About Synerise
Synerise delivers advanced business intelligence and a detailed Customer 360-degree profiles thanks to a foundation consisting of three parts. The first part is Terrarium, a proprietary database that can process, segment and analyze data at lightning speed in real time and make it possible to take advantage of short windows of opportunity. Cleora, the AI engine, expands the value of our solutions through precise algorithms calibrated to quickly identify significant events in oceans of data. Finally, an ever-evolving approach completes the platform with constant expansion, refinement and optimization to keep business activities on the cutting edge of technical innovation.
Pricing
Pricing Details:
Synerise offers a variety of flexible pricing models that accommodate the growth dynamics of the Client's business. As a matter of principle, the costs of using the AI Growth Cloud from Synerise are based on the number of interactions of the Client's systems with the Platform that are called "Data Points" (DP). Each "Data Point" (DP) represents an "event" registered by the Platform such as: a page visit, a recommendation shown, a pop-up, a transaction, emails sent, web-pushes etc. The total number of "Data Point" (DP) is used to calculate actual consumption of the Platform's capabilities and allows to identify the most competitive pricing and billing model depending on the system architecture and deployment chosen by the Client.
Synerise offers three pricing and billing models that adapt to the nature, size and maturity level of the Client's business. Each of these models could be possibly used and developed further into a platform for a "white-label" based Partnership with TCC Global depending on circumstances. The pricing models include:
– "Pay-As-You-Go Model" based on consumption measured by "Data Points" (DP) registered by the Platform in any corresponding period (a month/quarter),
– "Revenue-Sharing Model" – aimed at Clients who want directly correlate costs of the Synerise platform use to the incremental revenue generated for their business. The fee is a percentage-based honorarium and linked to the uplift in revenues (sales) resulting from the deployment of the platform features and functionalities at the Client's system.
– A "Flat Fee Model" for Enterprise Clients who opt for a "fully-fledged", on-premise or private cloud installation.
As a matter of company policy, from day one each of the Clients, regardless the billing model chosen, is granted a full access to the platform including all of its existing and future components and functionalities. Synerise does not charge additionally for licenses, releases or modules. A comprehensive SLA agreement limits the system's downtime and guarantees continued access and supervision. Each of the Clients is offered, with no further costs, a 1-month support from our Customer Success & Implementation team as a part of their Onboarding package.
DISCLAIMER: Additional costs may apply if non-standard data integrations such as i.e. POS cash register systems, legacy CRM or similar are required, in these cases the costs need to be calculated based on a scale and complexity of a project. Email and SMS massages are subject to additional, separate billings if our providers are contracted.
Free Version:
Free Version available.
Free Trial:
Free Trial available.
Integrations
API:
Yes, Synerise offers API access
See Integrations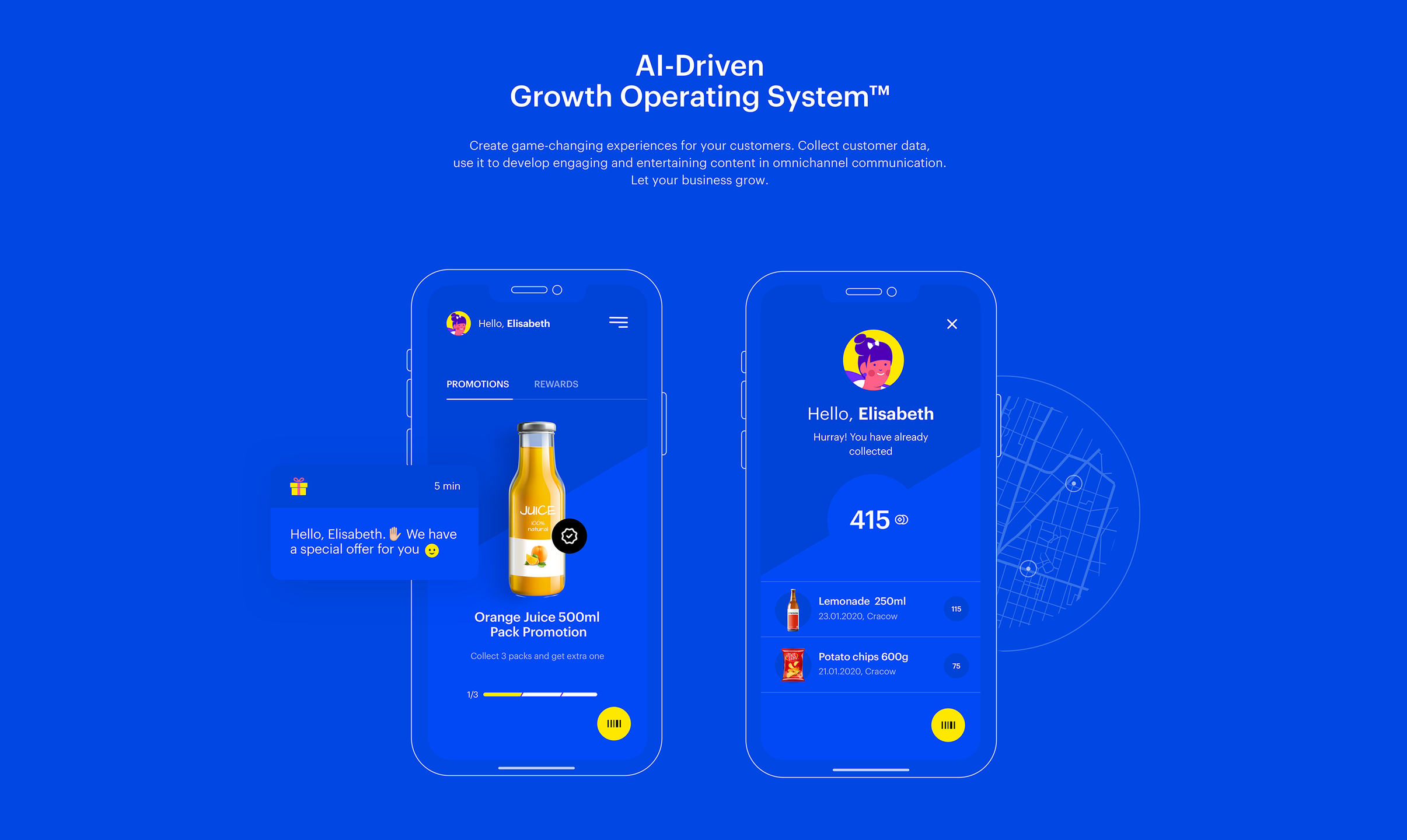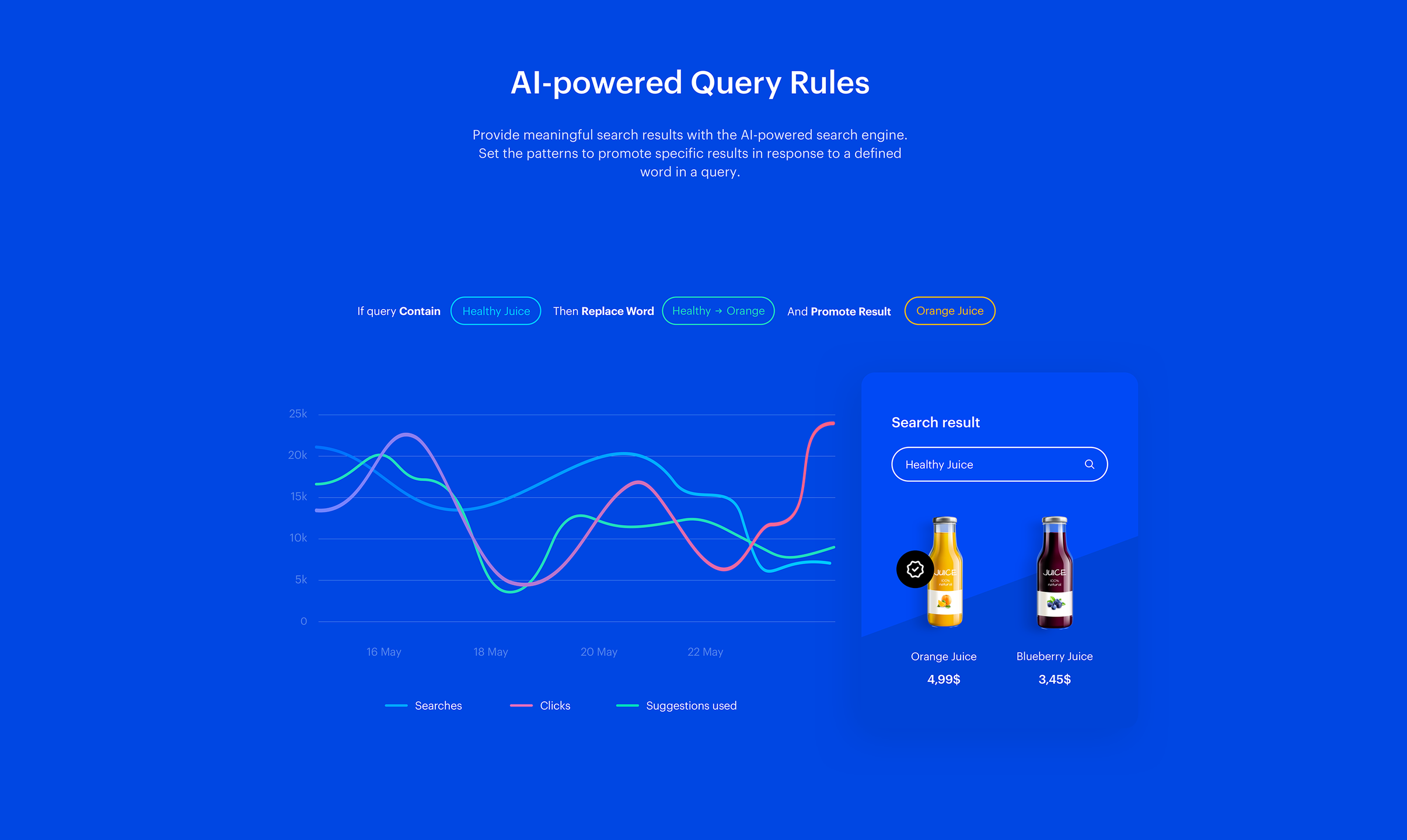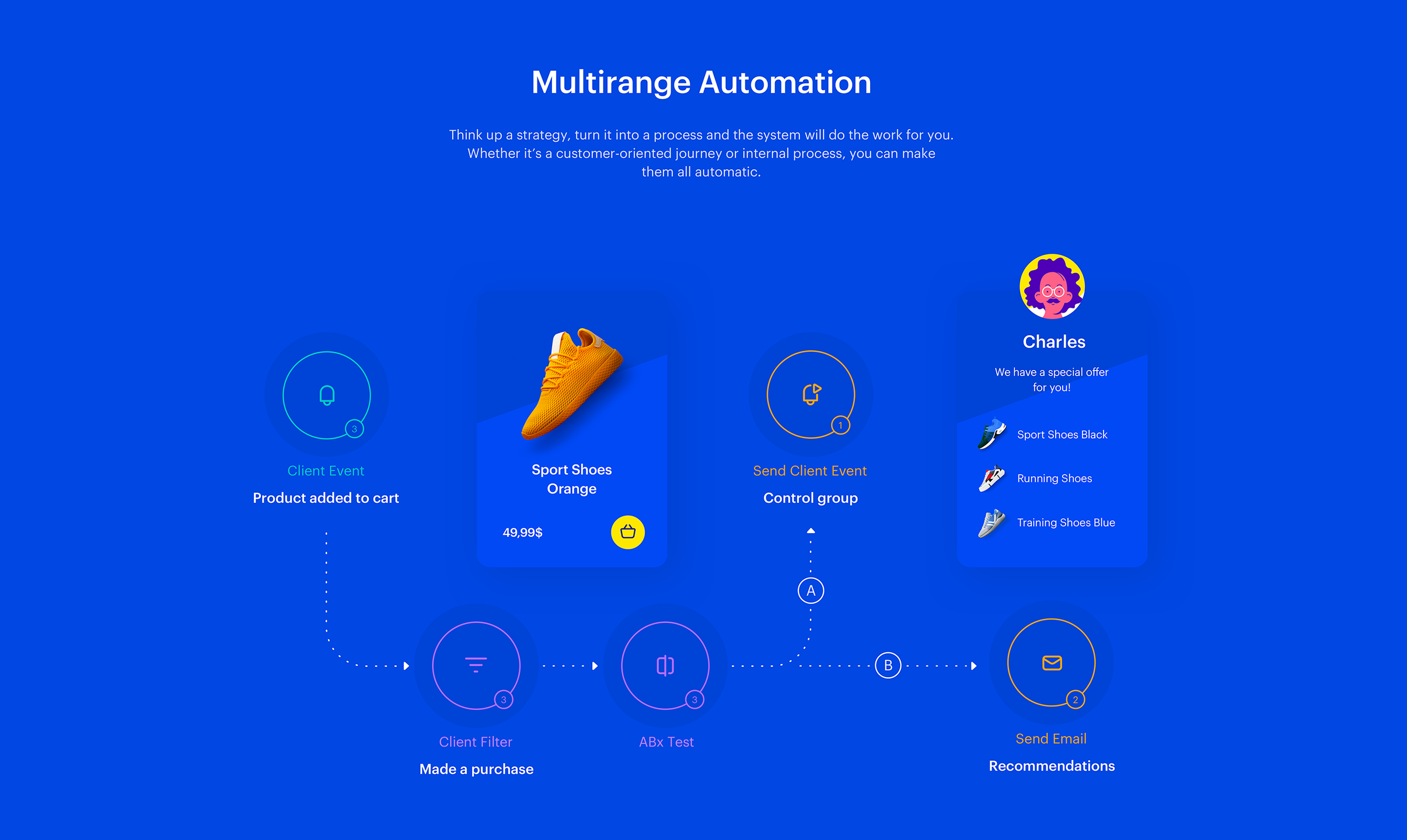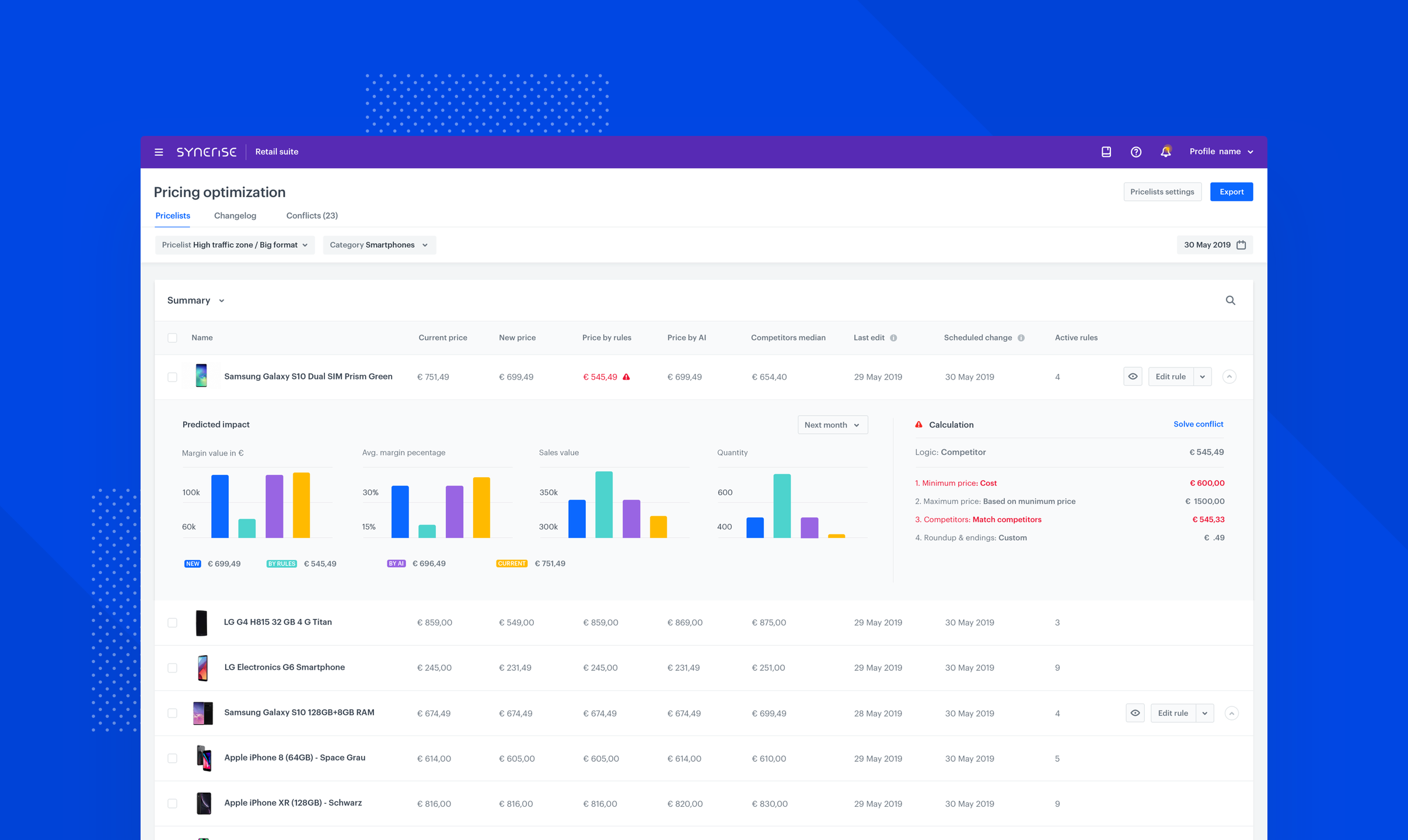 Synerise Frequently Asked Questions
Q: What kinds of users and organization types does Synerise work with?
Synerise works with these users and organization types: Mid Size Business, Enterprise, Nonprofit, and Government.
Q: What languages does Synerise support in their product?
Synerise supports these languages: English, Polish, and Spanish.
Q: What kind of support options does Synerise offer?
Synerise offers support via business hours and online.
Q: What other applications or services does Synerise integrate with?
Synerise integrates with: Infobip, ExpertSender, Facebook, Firebase, FreshMail, Intercom, KODA Bots, and Mailchimp.
Q: Does Synerise have an API?
Yes, Synerise has an API.
Q: What type of training does Synerise provide?
Synerise provides training in the form of documentation, live online, webinars, and in person.
Q: Does Synerise offer a free trial?
Yes, Synerise offers a free trial.