Audience
Next Generations Consumer Insight. Understand your audiences by unsolicited opinions, conversations and interests
About KPI6
KPI6 is a Software as a Service Suite adopted by Brands and media agencies to understand consumers, identify their needs, and define audience segments. It analyses a multitude of user-generated content and unsolicited sources like online reviews, social and web panels, digital open data to provide the critical strategic insights a company needs to drive innovation, opportunity assessment, strategic planning, segmentation, creative development, and media strategy. Every individual has characteristics that can be beneficial for a brand and an industry. It is imperative to fully leverage these traits to their maximum benefit within your organization. Leaders of your organization should be focusing all of their time and effort on strategic planning and management, rather than interpreting conversation streams and building user profiles. Your organization needs custom solutions that will do the work itself and take the research further.
Pricing
Starting Price:
$15,000 based on usage
Pricing Details:
quarterly, semestral, annual license.
Integrations
API:
Yes, KPI6 offers API access
See Integrations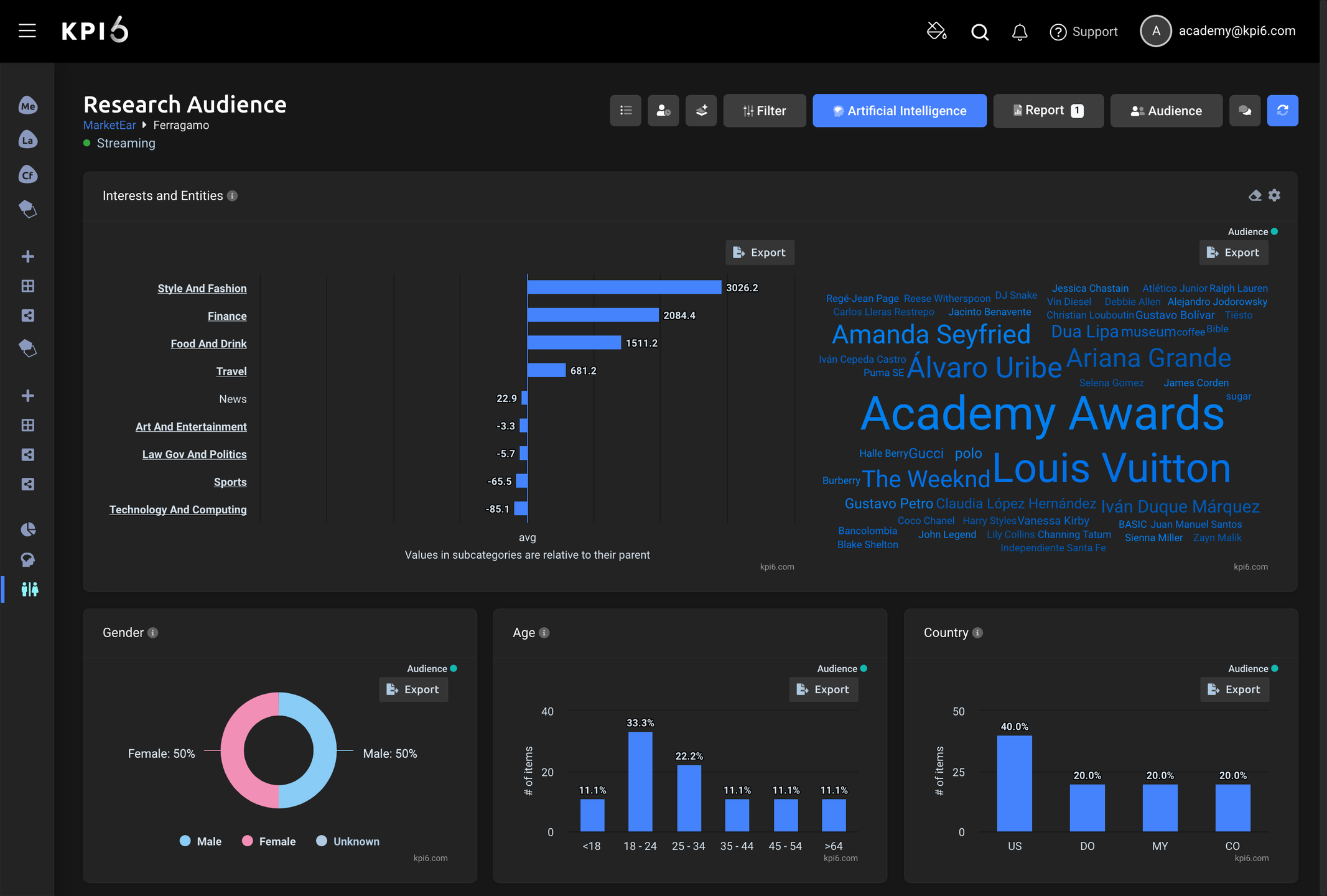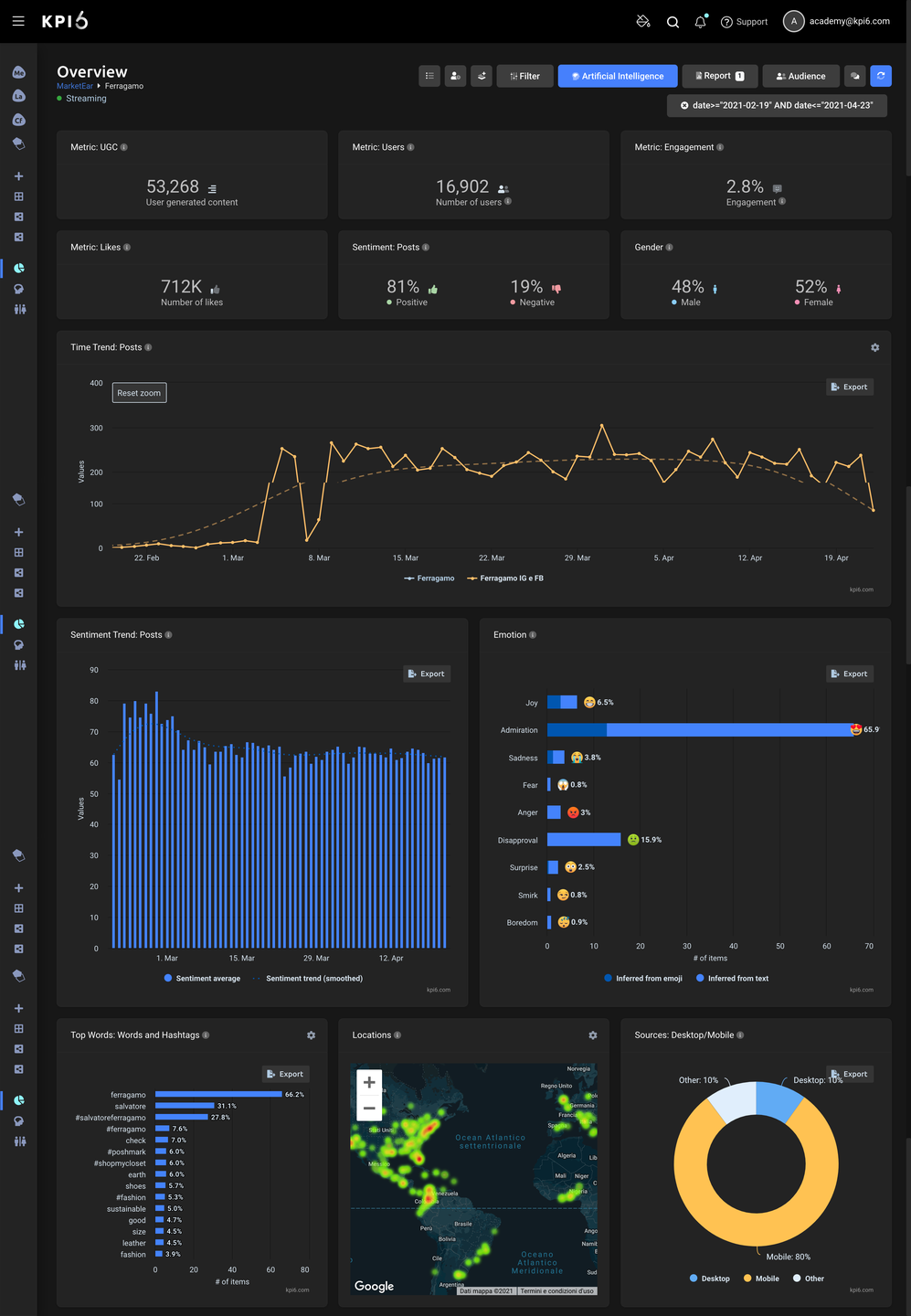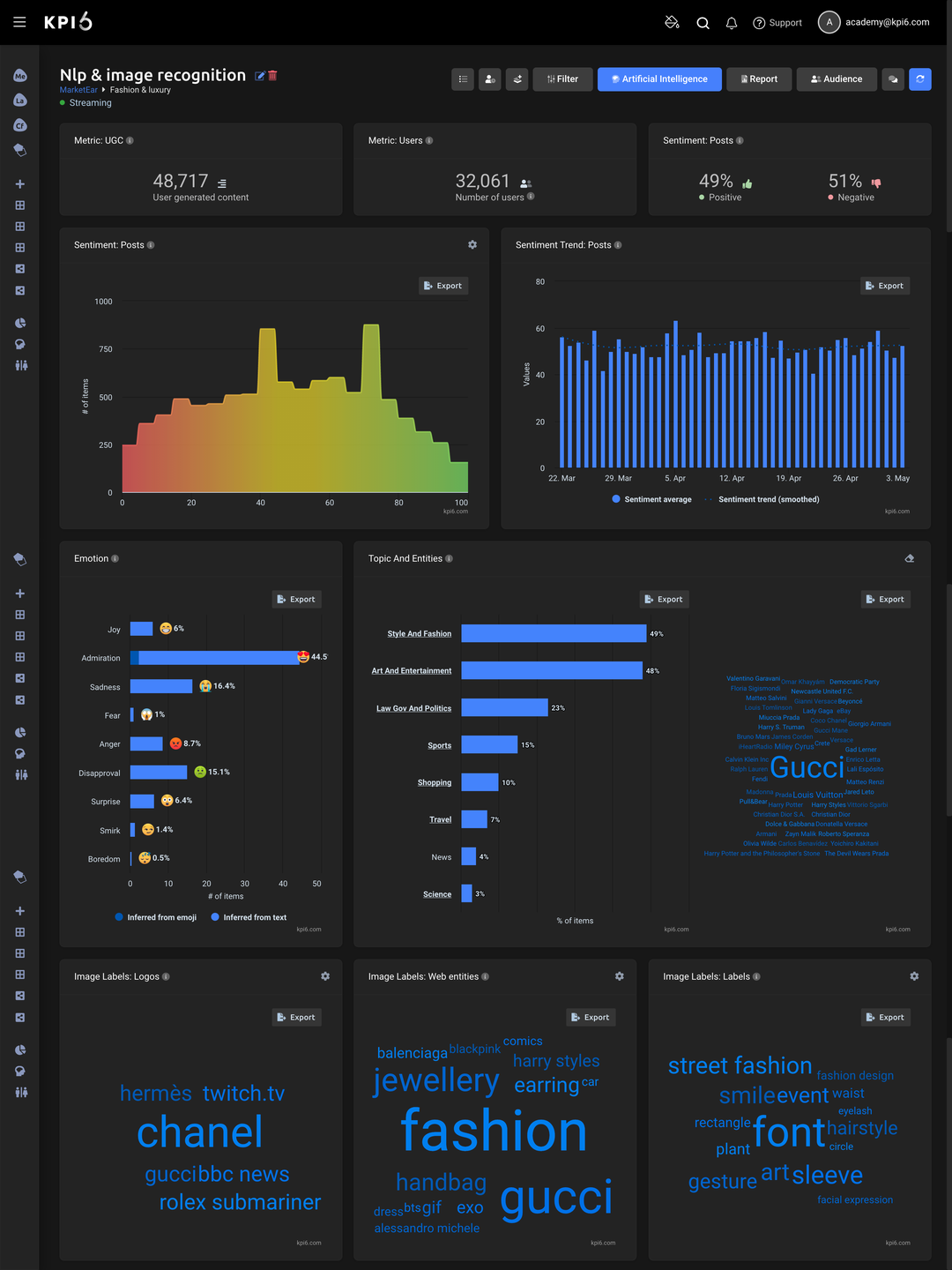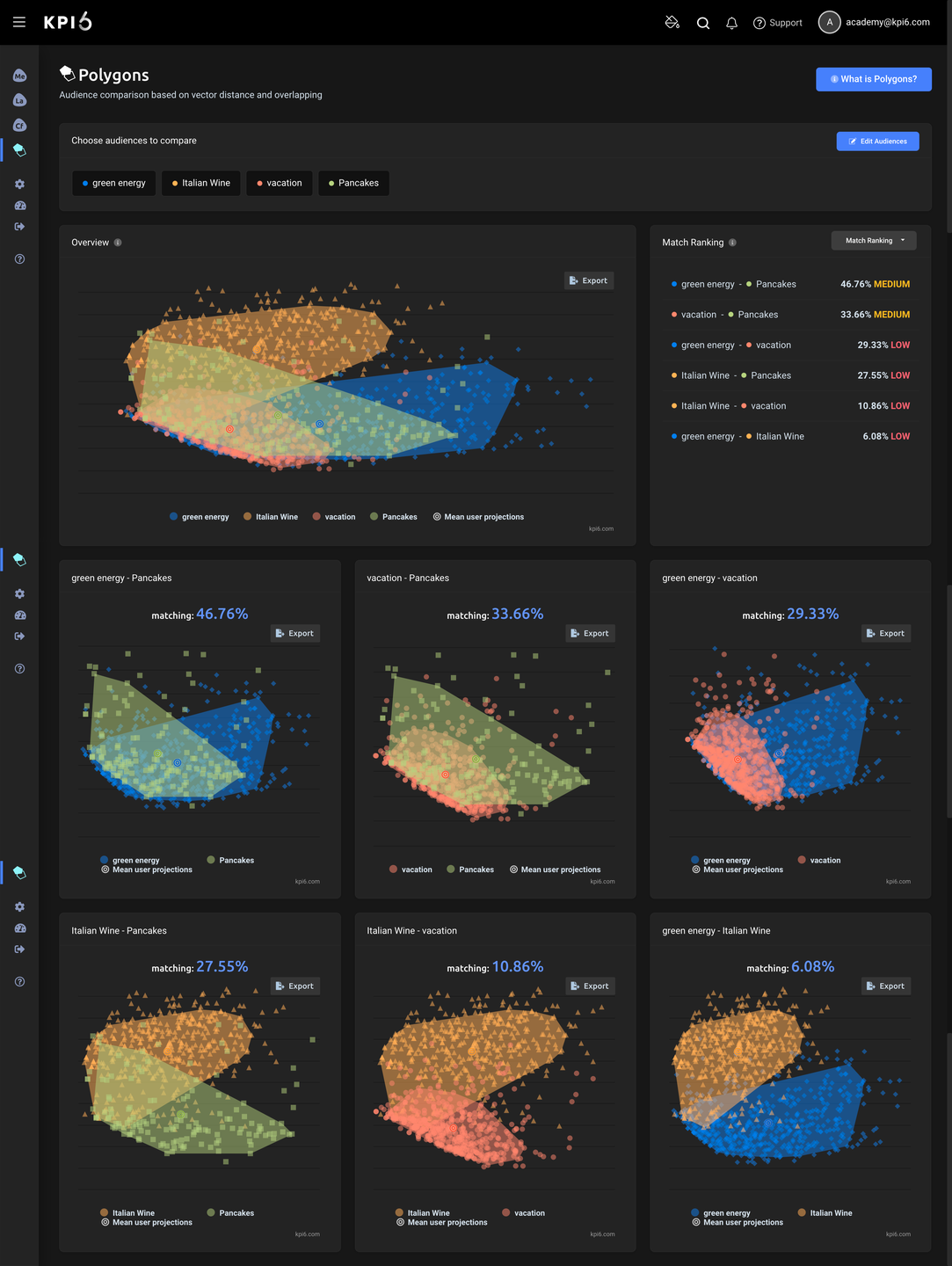 KPI6 Frequently Asked Questions
Q: What kinds of users and organization types does KPI6 work with?
KPI6 works with these users and organization types: Mid Size Business, Small Business, Enterprise, and Government.
Q: What languages does KPI6 support in their product?
KPI6 supports these languages: English, Italian, and Spanish.
Q: What kind of support options does KPI6 offer?
KPI6 offers support via business hours, 24/7 live support, and online.
Q: What other applications or services does KPI6 integrate with?
KPI6 integrates with: Google Data Studio and Tableau.
Q: Does KPI6 have an API?
Yes, KPI6 has an API.
Q: Does KPI6 have a mobile app?
Yes, KPI6 has a mobile app for iPhone, Android, and iPad.
Q: What type of training does KPI6 provide?
KPI6 provides training in the form of documentation, live online, webinars, in person, and videos.
Q: How much does KPI6 cost?
Pricing for KPI6 starts at $15,000 based on usage.
Q: What pricing for support is available for KPI6?
KPI6 offers support included with purchase and additional fee / premium available.
Q: What pricing for training is available for KPI6?
KPI6 offers training included with purchase.