Audience
Organizations interested in a powerful voice SDK and API to build a scalable voice experience
About Twilio Voice
Create a scalable voice experience with the API that connects millions globally. With Twilio Voice, you can build unique phone call experiences with one API, to create, receive, control and monitor calls with just a few lines of code. Create an engaging voice experience that you can quickly scale and modify with a wide array of customization options and resources, like our Voice SDK. Then, add on features like Interactive Voice Response (IVR), recording transcriptions, and speech recognition to create an experience that your customers will appreciate.
Whether you're looking to set up global conferencing or alerts & notifications, Twilio has the support you need for building with Voice. Find docs, code samples, helper libraries, and developer tools such as Twilio Runtime and our visual workflow builder, Studio.
Pricing
Starting Price:
$0.0085 per min
Pricing Details:
Programmable Voice: Starting at $0.0085/min to receive and $0.013/min to make a call
Integrations
API:
Yes, Twilio Voice offers API access
See Integrations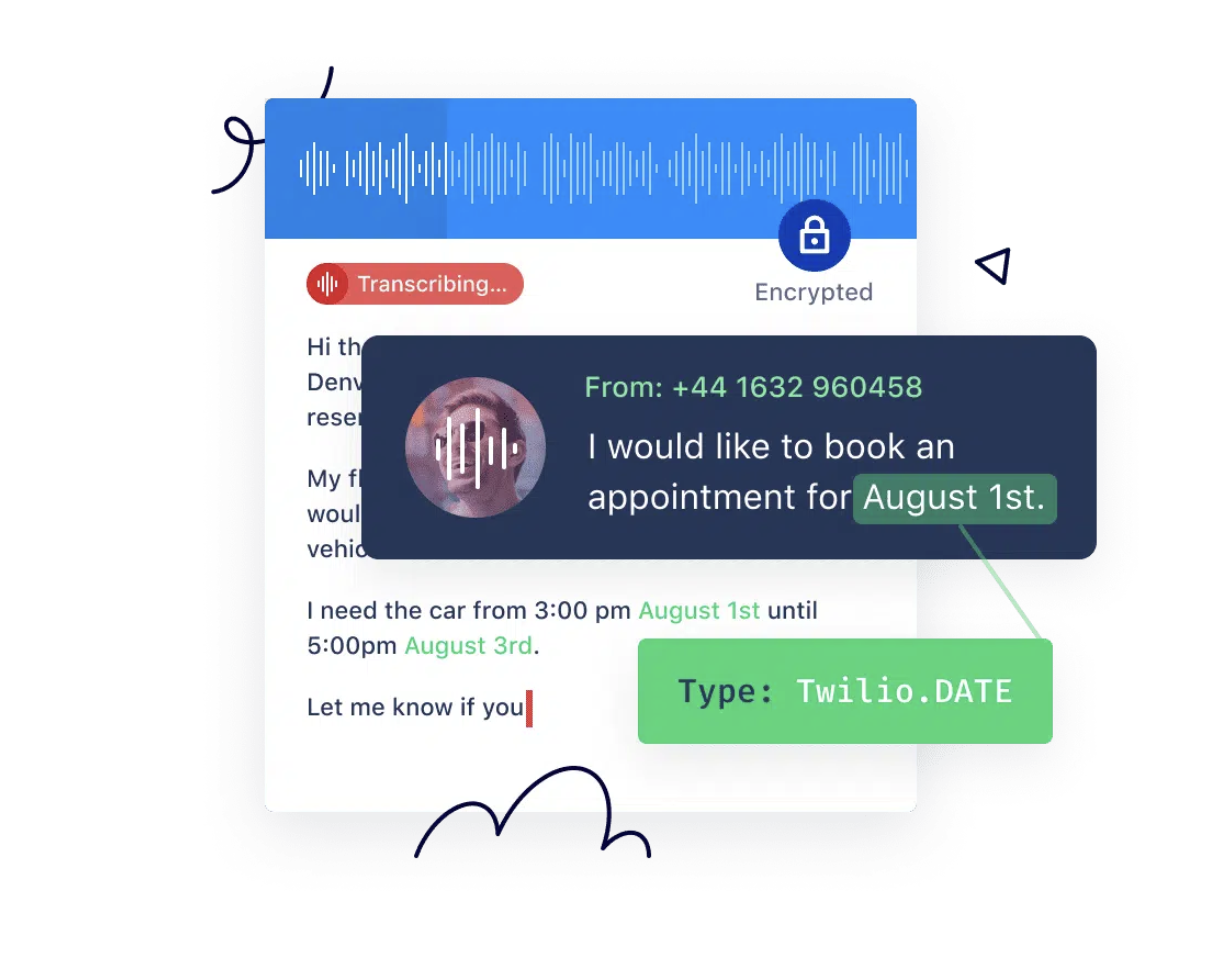 Twilio Voice Frequently Asked Questions
Q: What kinds of users and organization types does Twilio Voice work with?
Twilio Voice works with these users and organization types: Mid Size Business, Small Business, Enterprise, Freelance, Nonprofit, and Government.
Q: What languages does Twilio Voice support in their product?
Twilio Voice supports these languages: English.
Q: What kind of support options does Twilio Voice offer?
Twilio Voice offers support via online.
Q: What other applications or services does Twilio Voice integrate with?
Twilio Voice integrates with: Twilio and Whelp.
Q: Does Twilio Voice have an API?
Yes, Twilio Voice has an API.
Q: What type of training does Twilio Voice provide?
Twilio Voice provides training in the form of documentation.
Q: How much does Twilio Voice cost?
Pricing for Twilio Voice starts at $0.0085 per min.