Audience
Organizations interested in a powerful business messaging platform and programmable API
About Twilio MessagingX
Build seamless conversations over preferred channels using trusted, reliable messaging solutions with Twilio MessagingX. Easily add and integrate channels to match your customers' preferences—without needing custom code or rebuilt architecture.
Twilio is trusted to send and receive over 100 billion messages a year. Engage customers around the world with phone numbers in over 100 countries, on infrastructure that's optimized for reliable global delivery at scale. We support SMS, MMS, WhatsApp, chat, Facebook Business Messenger, and Google Business Messages, all in one platform, to integrate communications at critical touchpoints of your customer journey.
Twilio's APIs make sending and receiving SMS easy. Find the documentation, sample code, and developer tools you need to build exactly what you want, fast. We'll handle the complexity of mobile carriers and global regulations, so you can focus on building.
Pricing
Starting Price:
$0.0075 per message
Pricing Details:
Programmable SMS: Starting at $0.0075 to send or receive a message.
Twilio API for WhatsApp: Starting at $0.0042 to send a WhatsApp Template message and $0.005 for WhatsApp Session messages.
Integrations
API:
Yes, Twilio MessagingX offers API access
See Integrations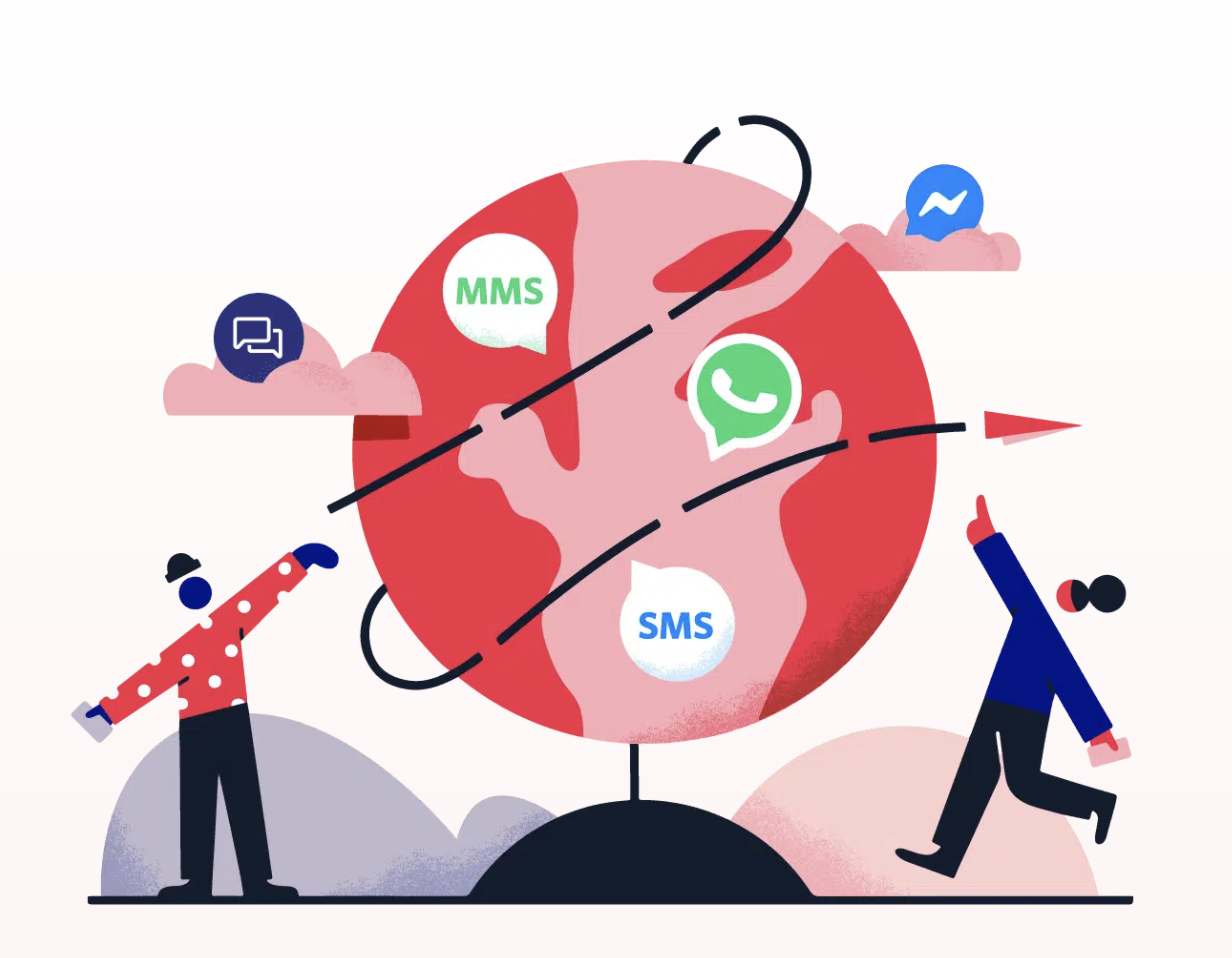 Twilio MessagingX Frequently Asked Questions
Q: What kinds of users and organization types does Twilio MessagingX work with?
Twilio MessagingX works with these users and organization types: Mid Size Business, Small Business, Enterprise, Freelance, Nonprofit, and Government.
Q: What languages does Twilio MessagingX support in their product?
Twilio MessagingX supports these languages: English.
Q: What kind of support options does Twilio MessagingX offer?
Twilio MessagingX offers support via online.
Q: What other applications or services does Twilio MessagingX integrate with?
Twilio MessagingX integrates with: Facebook Messenger, Google Business Messages, Twilio, and WhatsApp.
Q: Does Twilio MessagingX have an API?
Yes, Twilio MessagingX has an API.
Q: What type of training does Twilio MessagingX provide?
Twilio MessagingX provides training in the form of documentation.
Q: How much does Twilio MessagingX cost?
Pricing for Twilio MessagingX starts at $0.0075 per message.