Audience
Customer service leaders looking for self-service options for their customer service experience.
About Solvemate
Solvemate enables brands to deliver quality customer service through meaningful conversations. Our customer service automation platform is powered by smart conversational AI that allows companies to create chatbot conversations so service teams can focus their expertise where it matters most. Solvemate's unique contextual conversation engine learns more quickly, integrates more easily and resolves requests faster and more reliably than any other chatbot on the market. Brands benefit from a highly personalized, real-time self-service experience that increases customer satisfaction, reduces costs, and offers actionable customer service insights. Solvemate is trusted by brands such as On, musicMagpie, egym, JustPark.
Pricing
Starting Price:
$415/month
Pricing Details:
Starter $415/m Essential from $949/m Professional from $1,895/m Corporate from $3,790/m Enterprise contact us
Free Trial:
Free Trial available.
Integrations
See Integrations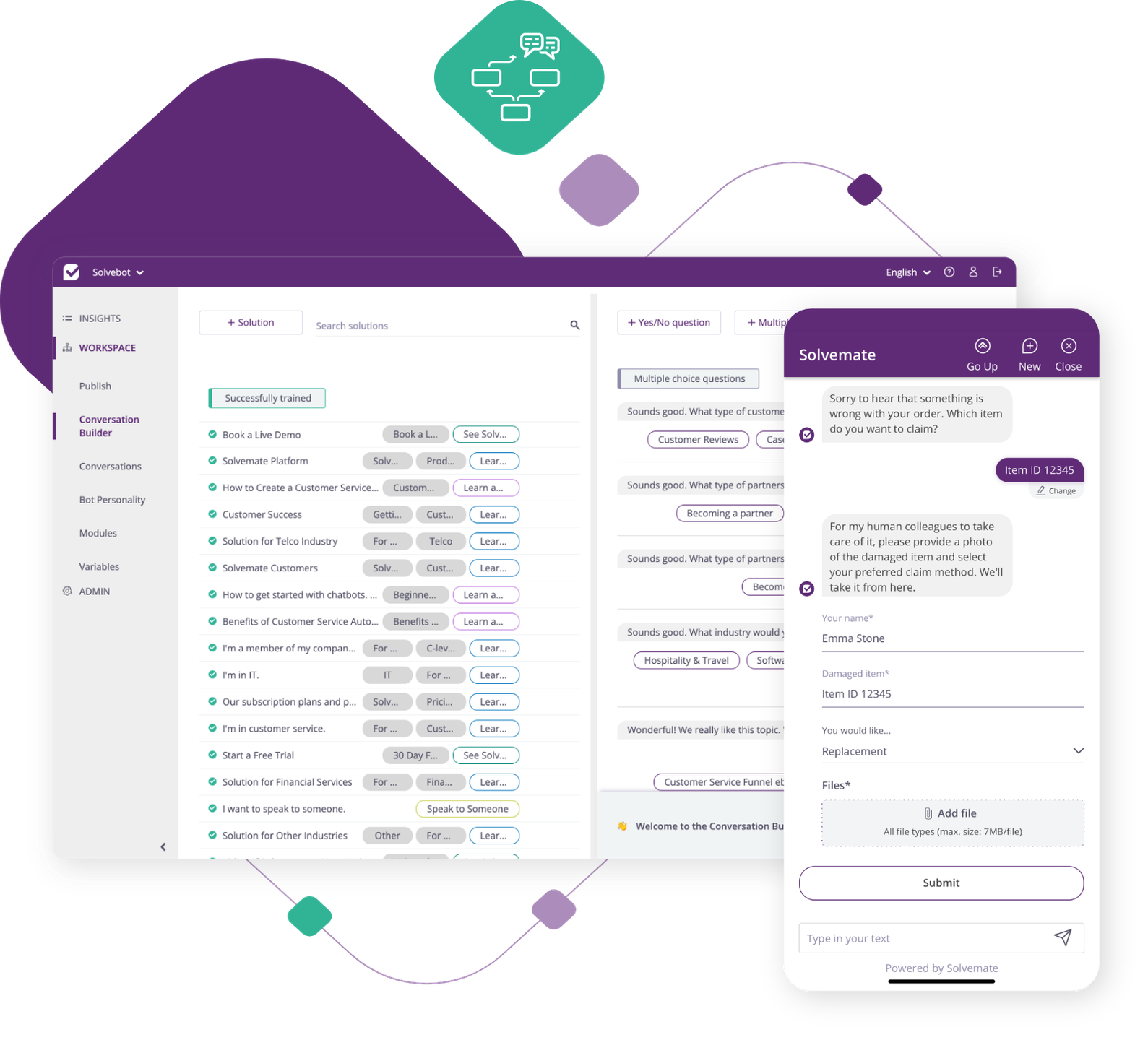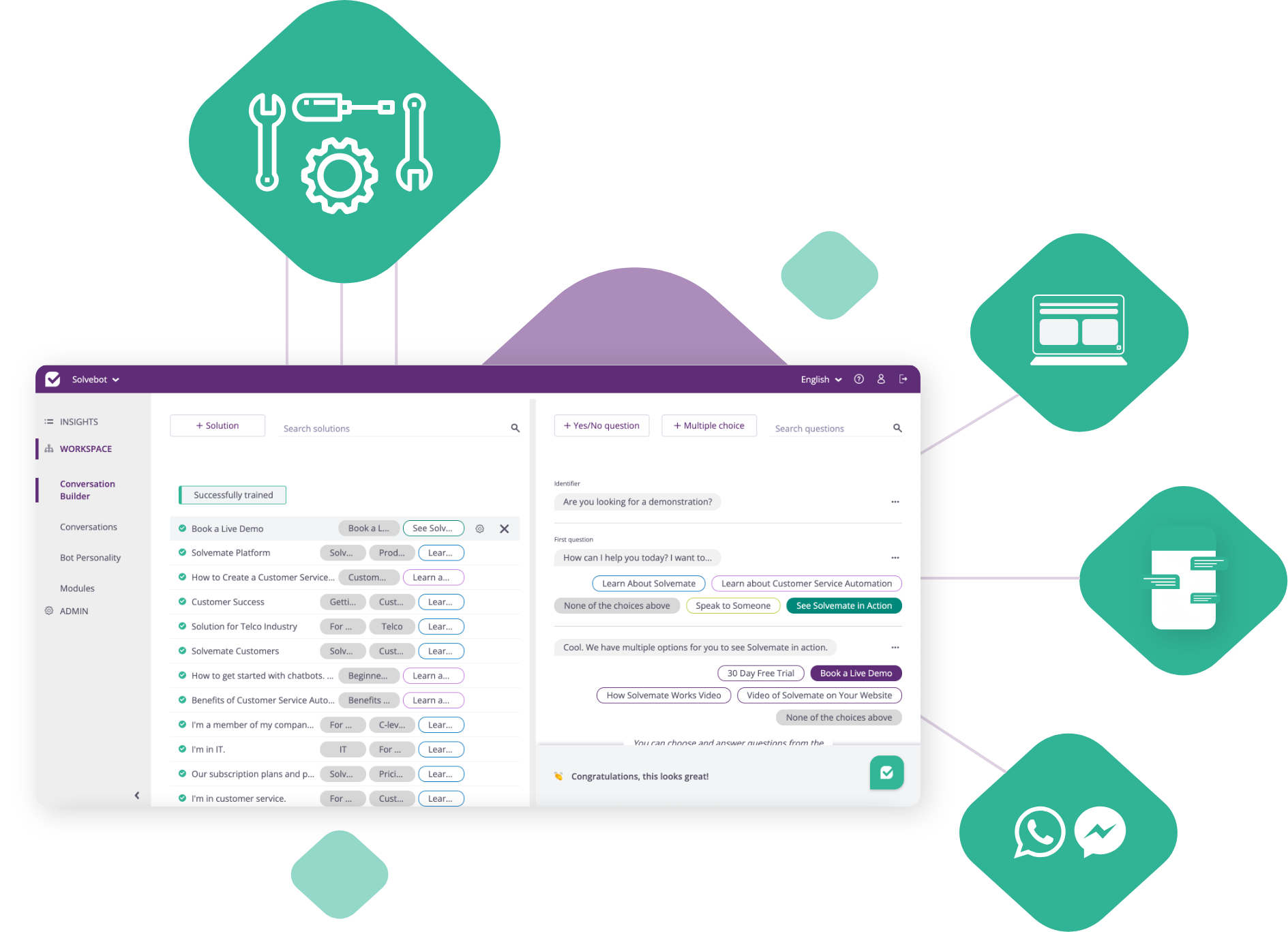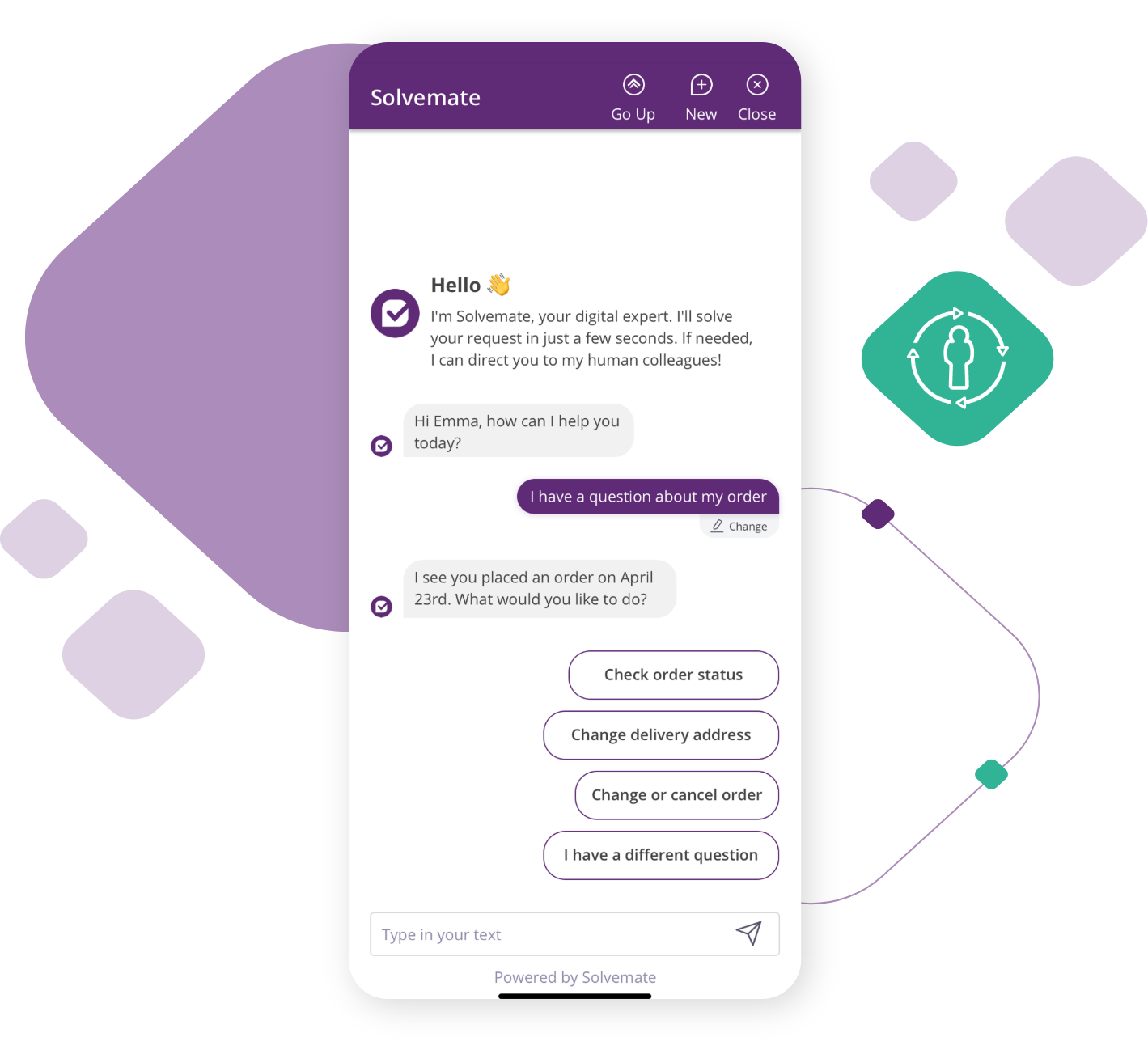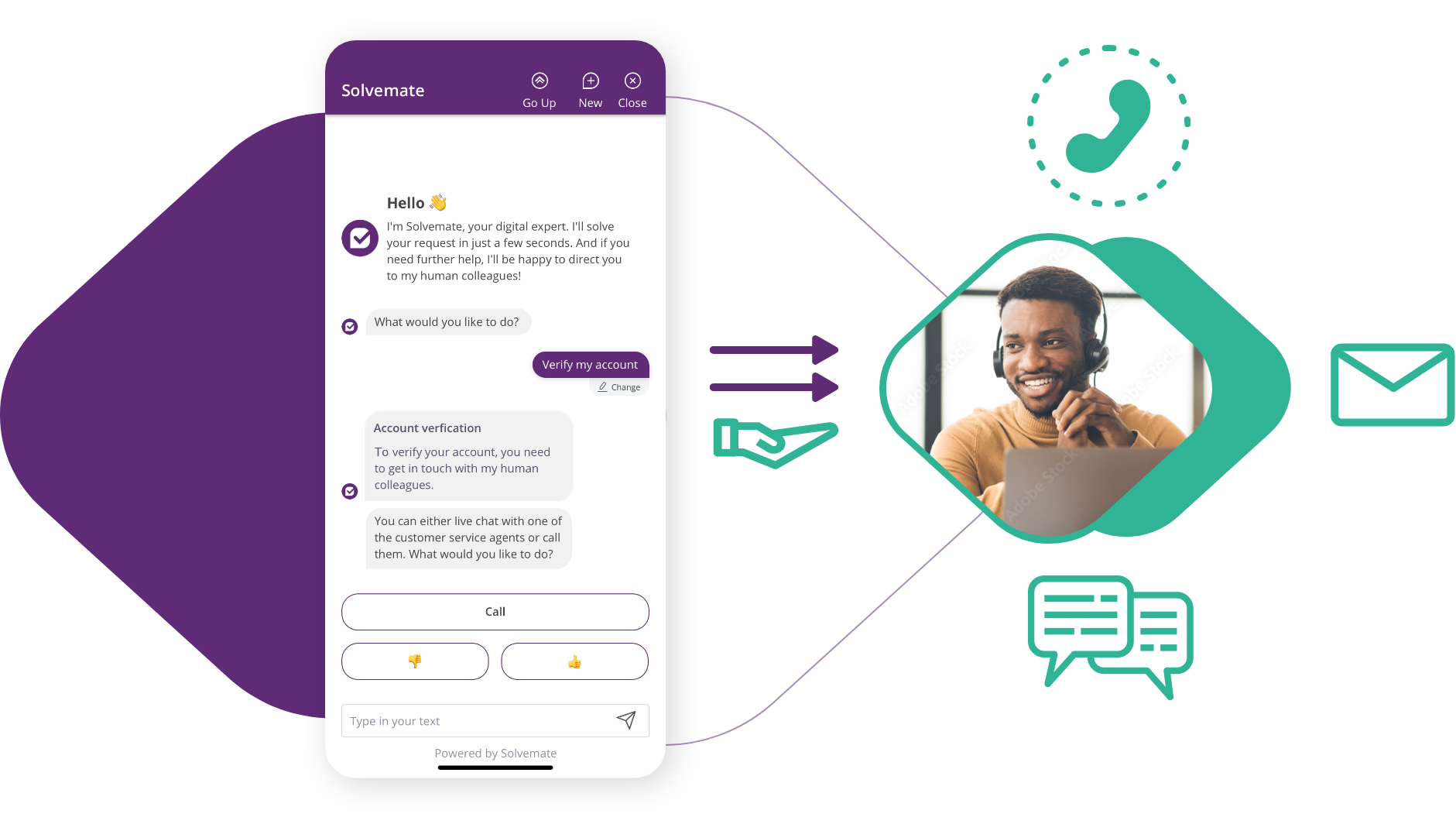 Solvemate Frequently Asked Questions
Q: What kinds of users and organization types does Solvemate work with?
Solvemate works with these users and organization types: Mid Size Business, Small Business, Enterprise, Freelance, Nonprofit, and Government.
Q: What languages does Solvemate support in their product?
Solvemate supports these languages: Danish, English, German, and Swedish.
Q: What kind of support options does Solvemate offer?
Solvemate offers support via business hours, 24/7 live support, and online.
Q: What other applications or services does Solvemate integrate with?
Solvemate integrates with: Creatio, Cention Contact Center, RingCentral Engage, Dixa, Facebook, FocalScope, Freshdesk, Intercom, LiveChat, RingCentral Contact Center, Salesforce, Slack, Automation Anywhere, WhatsApp, and Zendesk.
Q: What type of training does Solvemate provide?
Solvemate provides training in the form of documentation, live online, and in person.
Q: Does Solvemate offer a free trial?
Yes, Solvemate offers a free trial.
Q: How much does Solvemate cost?
Pricing for Solvemate starts at $415/month.