Audience
AI developers
About SKY ENGINE
SKY ENGINE AI is a simulation and deep learning platform that generates fully annotated, synthetic data and trains AI computer vision algorithms at scale. The platform is architected to procedurally generate highly balanced imagery data of photorealistic environments and objects and provides advanced domain adaptation algorithms. SKY ENGINE AI platform is a tool for developers: Data Scientists, ML/Software Engineers creating computer vision projects in any industry.
SKY ENGINE AI is a Deep Learning environment for AI training in Virtual Reality with Sensors Physics Simulation & Fusion for any Computer Vision applications.
SKY ENGINE AI Synthetic Data Generation makes Data Scientist life easier providing perfectly balanced datasets for any Computer Vision applications like object detection & recognition, 3D positioning, pose estimation and other sophisticated cases including analysis of multi-sensor data i.e., Radars, Lidars, Satellite, X-rays, and more.
Pricing
Pricing Details:
Contact us
Free Trial:
Free Trial available.
Integrations
No integrations listed.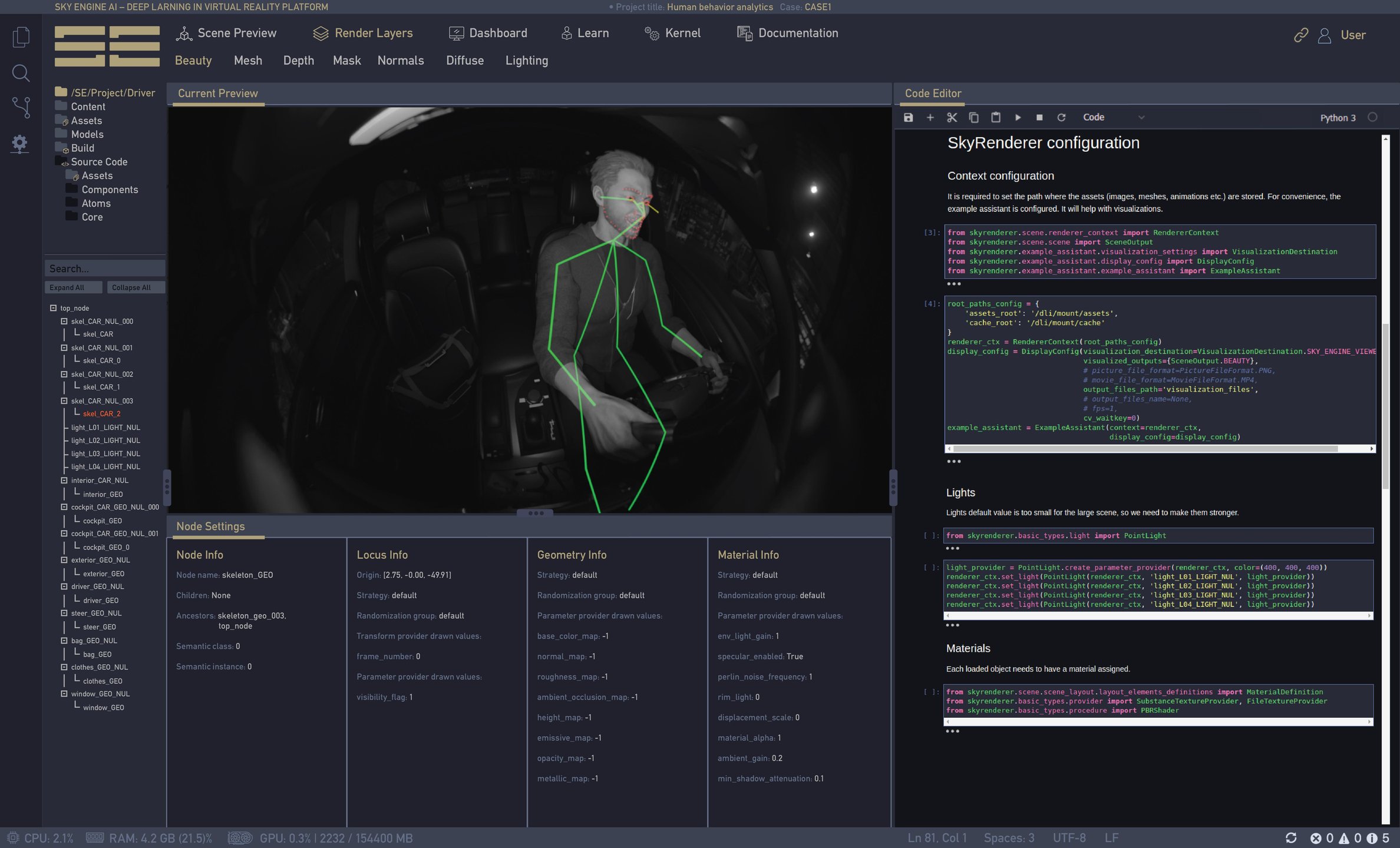 SKY ENGINE Frequently Asked Questions
Q: What kinds of users and organization types does SKY ENGINE work with?
SKY ENGINE works with these users and organization types: Mid Size Business, Small Business, Enterprise, Freelance, Nonprofit, and Government.
Q: What languages does SKY ENGINE support in their product?
SKY ENGINE supports these languages: English.
Q: What kind of support options does SKY ENGINE offer?
SKY ENGINE offers support via business hours.
Q: What type of training does SKY ENGINE provide?
SKY ENGINE provides training in the form of documentation, live online, webinars, in person, and videos.
Q: Does SKY ENGINE offer a free trial?
Yes, SKY ENGINE offers a free trial.