Audience
Companies that want to protect their PII and sensitive data. Compliance with GDPR, CCPA, HIPAA, and PCI.
About Protegrity
Our platform allows businesses to use data—including its application in advanced analytics, machine learning, and AI—to do great things without worrying about putting customers, employees, or intellectual property at risk. The Protegrity Data Protection Platform doesn't just secure data—it simultaneously classifies and discovers data while protecting it. You can't protect what you don't know you have. Our platform first classifies data, allowing users to categorize the type of data that can mostly be in the public domain. With those classifications established, the platform then leverages machine learning algorithms to discover that type of data. Classification and discovery finds the data that needs to be protected. Whether encrypting, tokenizing, or applying privacy methods, the platform secures the data behind the many operational systems that drive the day-to-day functions of business, as well as the analytical systems behind decision-making.
Pricing
Starting Price:
Contact
Pricing Details:
Subscription
Free Trial:
Free Trial available.
Integrations
See Integrations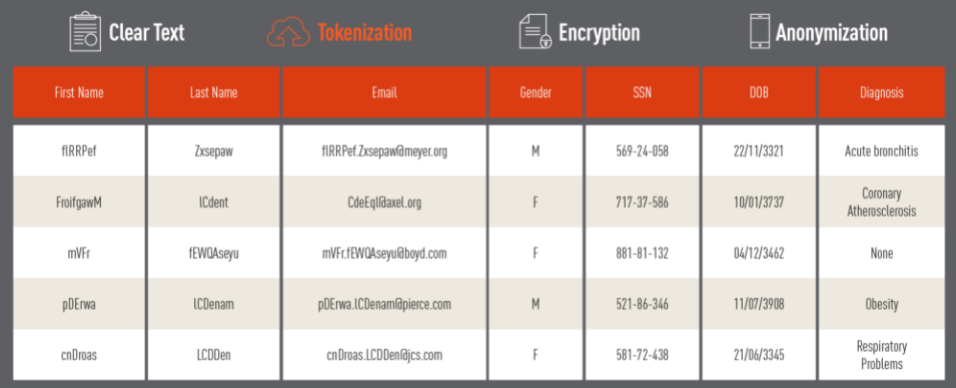 Protegrity Frequently Asked Questions
Q: What kinds of users and organization types does Protegrity work with?
Protegrity works with these users and organization types: Mid Size Business, Enterprise, and Government.
Q: What languages does Protegrity support in their product?
Protegrity supports these languages: English.
Q: What kind of support options does Protegrity offer?
Protegrity offers support via business hours, 24/7 live support, and online.
Q: What other applications or services does Protegrity integrate with?
Protegrity integrates with: Alation, Amazon Athena, Amazon Aurora, Amazon CloudWatch, Amazon EC2, Amazon Elastic Container Registry (ECR), Amazon EMR, Amazon Kinesis, Amazon MSK, Amazon RDS, Amazon Redshift, Amazon S3, Amazon SageMaker, Apache Hive, Apache Spark, AWS CloudTrail, AWS Glue, Amazon Web Services (AWS), Azure Active Directory, Azure Blob Storage, Azure Container Registry, Azure Databricks, Azure Functions, Azure HDInsight, and Azure Key Vault and more.
Q: What type of training does Protegrity provide?
Protegrity provides training in the form of documentation, live online, webinars, and in person.
Q: Does Protegrity offer a free trial?
Yes, Protegrity offers a free trial.
Q: How much does Protegrity cost?
Pricing for Protegrity starts at Contact.
Q: What pricing for support is available for Protegrity?
Protegrity offers support included with purchase.
Q: What pricing for training is available for Protegrity?
Protegrity offers training included with purchase and additional fee / premium available.