Audience
Global leader of enterprise workflow solutions for legal, compliance, sales, procurement, IT, HR, and finance.
About Onit
Onit is a global leader of workflow and artificial intelligence platforms and solutions for legal, compliance, sales, IT, HR and finance departments. With Onit, companies can transform best practices into smarter workflows, better processes and operational efficiencies. With a focus on enterprise legal management, matter management, spend management, contract lifecycle management and legal holds, the company operates globally and helps transform the way Fortune 500 companies and billion-dollar corporate legal departments bridge the gap between systems of record and systems of engagement. Onit helps customers find gains in efficiency, reduce costs and automate transactions faster.
Pricing
Starting Price:
Subscription w/ no user limits
Pricing Details:
Onit solutions are priced using a subscription model with no user limits or licenses. Our pricing has two components: annual recurring cost and one-time implementation cost.
Integrations
API:
Yes, Onit offers API access
See Integrations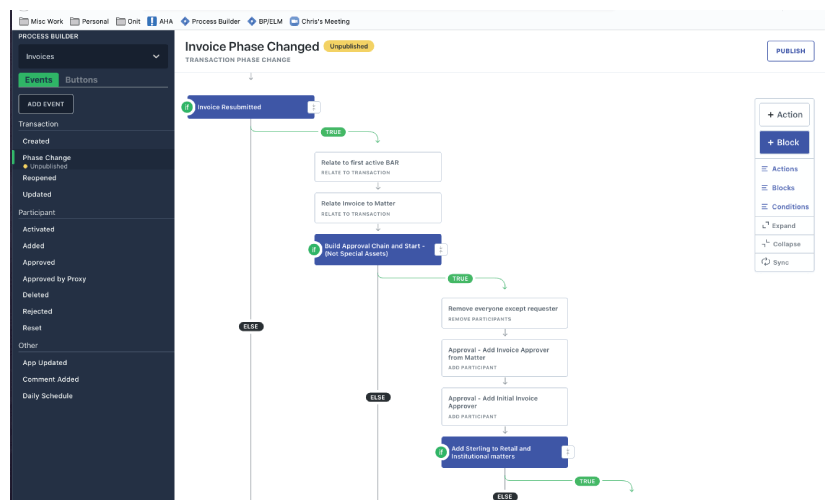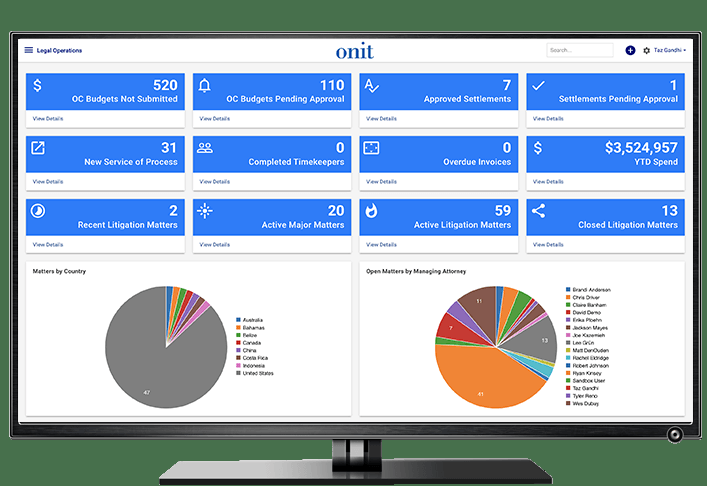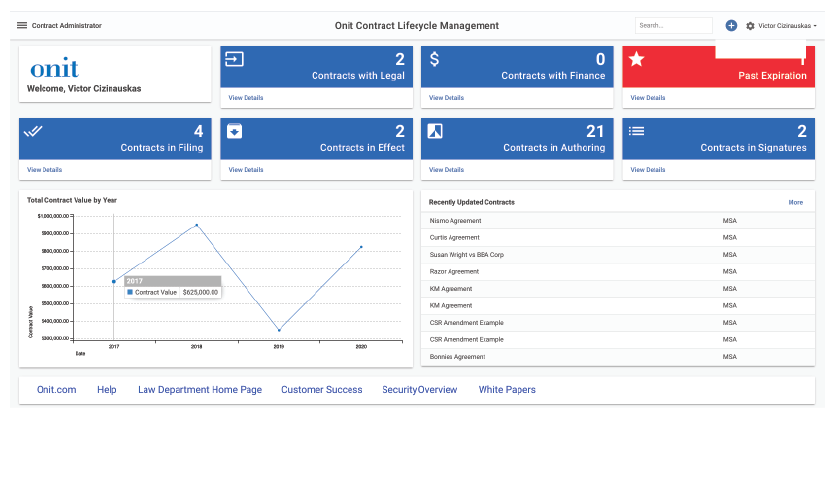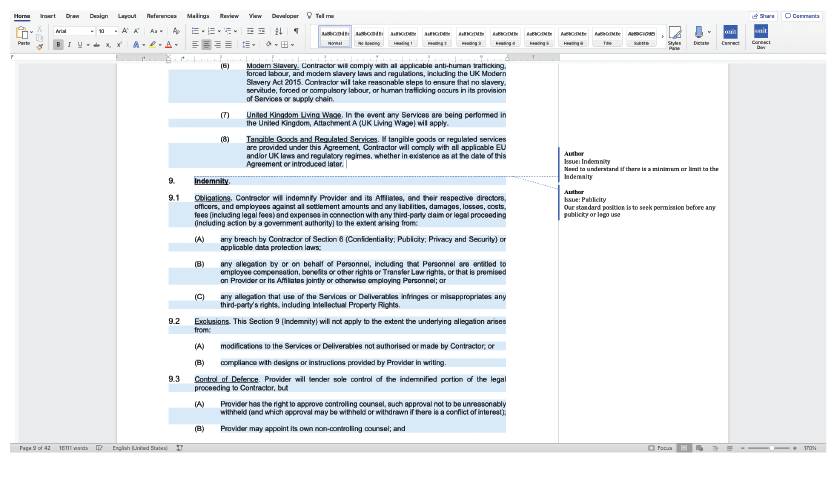 Onit Frequently Asked Questions
Q: What kinds of users and organization types does Onit work with?
Onit works with these users and organization types: Mid Size Business, Enterprise, Nonprofit, and Government.
Q: What languages does Onit support in their product?
Onit supports these languages: English.
Q: What kind of support options does Onit offer?
Onit offers support via business hours and 24/7 live support.
Q: What other applications or services does Onit integrate with?
Onit integrates with: DocuSign, Microsoft Outlook, and NetDocuments.
Q: Does Onit have an API?
Yes, Onit has an API.
Q: What type of training does Onit provide?
Onit provides training in the form of documentation, live online, webinars, in person, and videos.
Q: How much does Onit cost?
Pricing for Onit starts at Subscription w/ no user limits.
Q: What pricing for training is available for Onit?
Onit offers training included with purchase and additional fee / premium available.