Audience
consumer
About Narrator
Bring stories, plays – any text – to life with Narrator! Using the rich voices of the Mac OS, hear the text you've added, read out loud. Choose different voice attributes for your assigned characters such as rate, pitch, inflection and volume. There are silent read-along options for stage directions. Export to iTunes or sync to your iPad, iPod or iPhone. Use the export option for AAC sound files for use with other sound playing software such as iMovie or as a screencast voice over. Improve the pronunciation of words and phrases; replace acronyms and symbols using the Dictionary preference.
Pricing
Starting Price:
$29.95
Pricing Details:
$29.95
Free Trial:
Free Trial available.
Integrations
No integrations listed.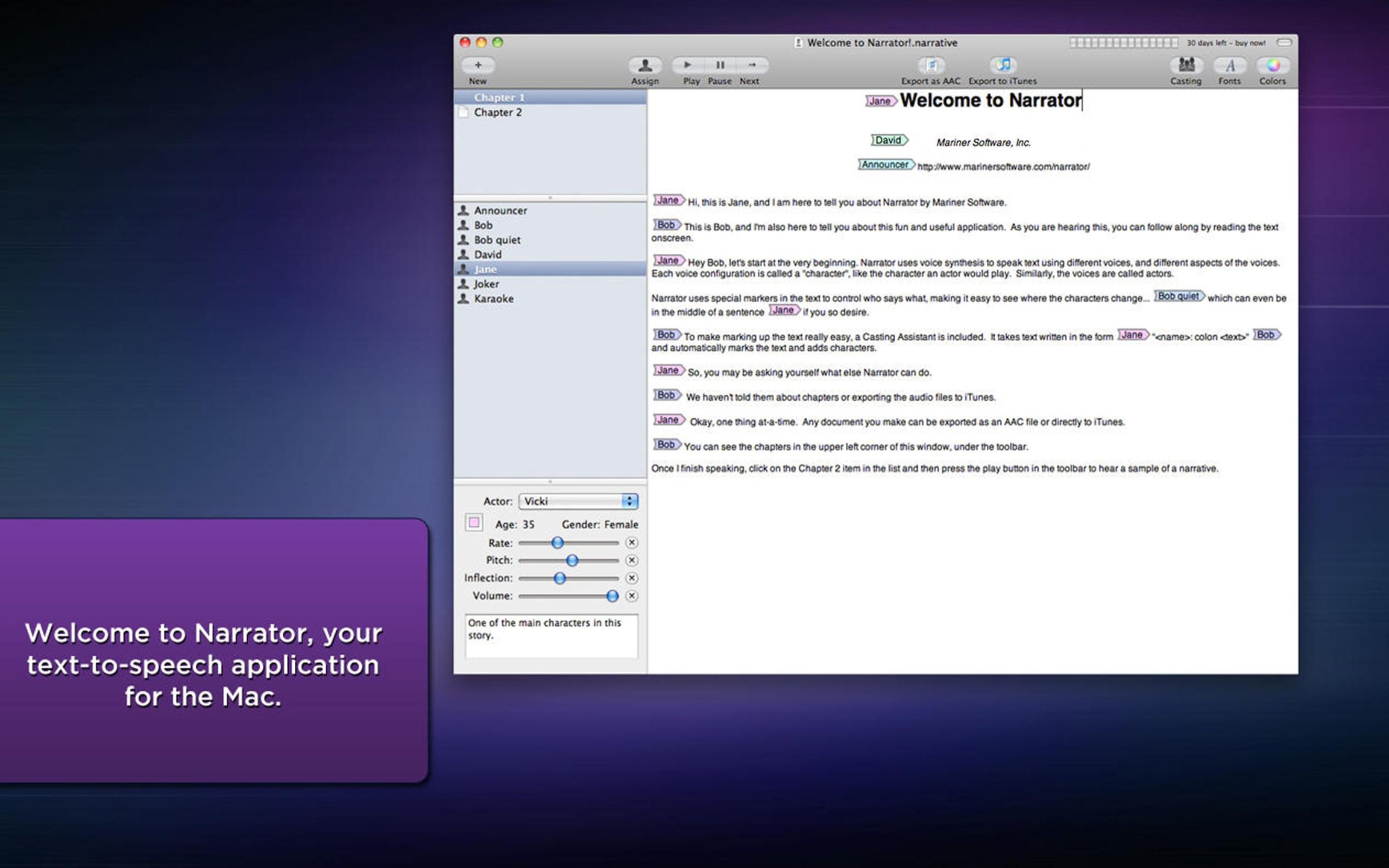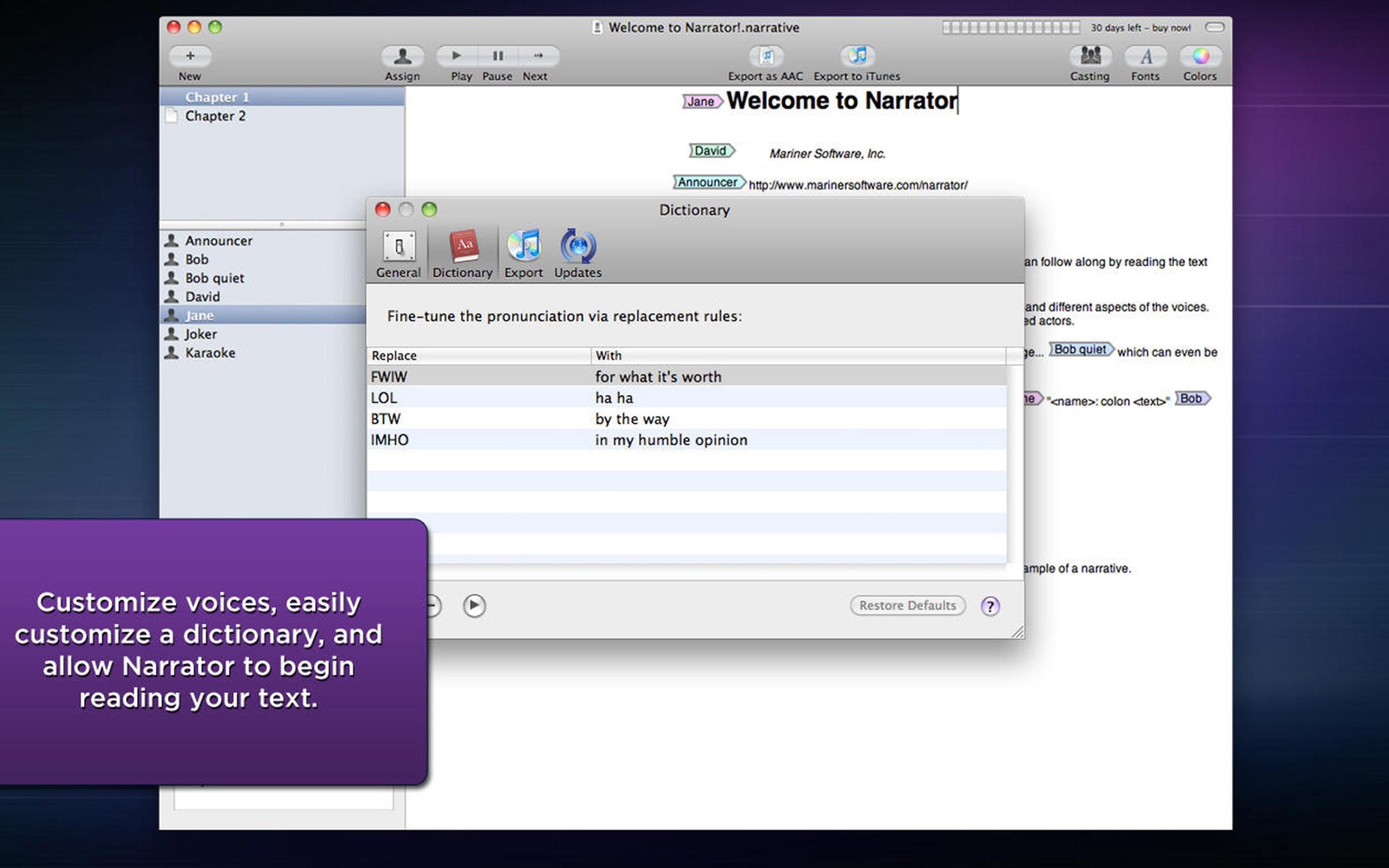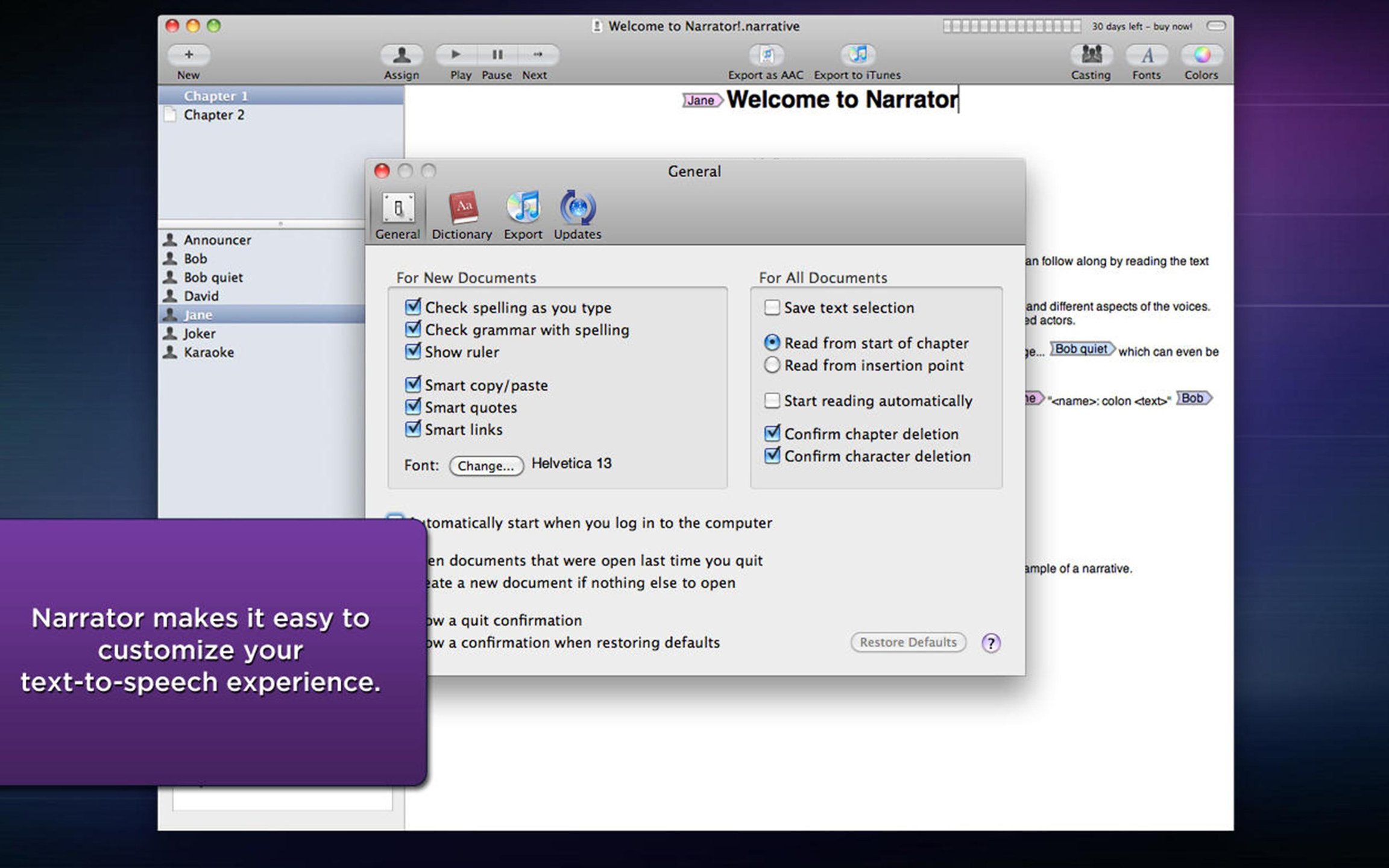 Narrator Frequently Asked Questions
Q: What kinds of users and organization types does Narrator work with?
Narrator works with these users and organization types: Mid Size Business, Small Business, Enterprise, Freelance, Nonprofit, and Government.
Q: What languages does Narrator support in their product?
Narrator supports these languages: English.
Q: What kind of support options does Narrator offer?
Narrator offers support via online.
Q: What type of training does Narrator provide?
Narrator provides training in the form of documentation.
Q: Does Narrator offer a free trial?
Yes, Narrator offers a free trial.
Q: How much does Narrator cost?
Pricing for Narrator starts at $29.95.