Audience
All customer facing businesses – healthcare, financial services, collections, insurance, energy, utilities, telcommunications, public sector
About Daisee
Daisee builds technology to provide access to deep insight into the behavioural and emotional dynamics of your customers with the most accurate AI-powered, fully-automated AQM available for more impactful coaching, improved commercial outcomes and compliance monitoring.
Daisee analyzes and automatically scores 100% of customer interactions using a world-first automated, digital quality scorecard. This automatically surfaces quality assurance issues that require human intervention in the areas of communication, compliance and conduct.
Daisee enables you to see far beyond words alone, surfacing the underlying emotion hidden deep within your interactions – what your customers are really saying, thinking, and feeling. Daisee helps organisations create practical business value immediately, with software that is incredibly flexible and easy to deploy across any telephony system.
Globally Daisee operates in Australia, New Zealand and the USA.
Pricing
Starting Price:
$89/month
Pricing Details:
This is an all you can eat monthly charge.
Free Trial:
Free Trial available.
Integrations
See Integrations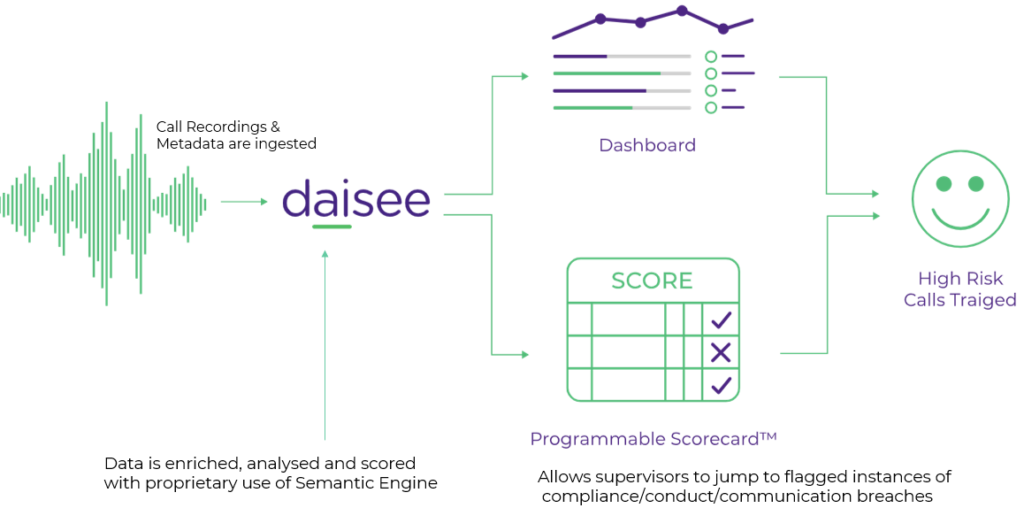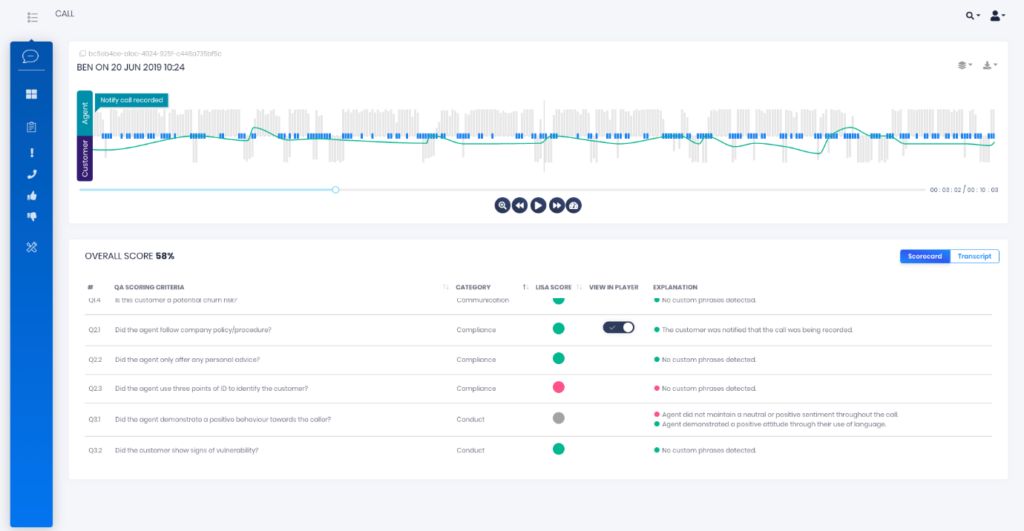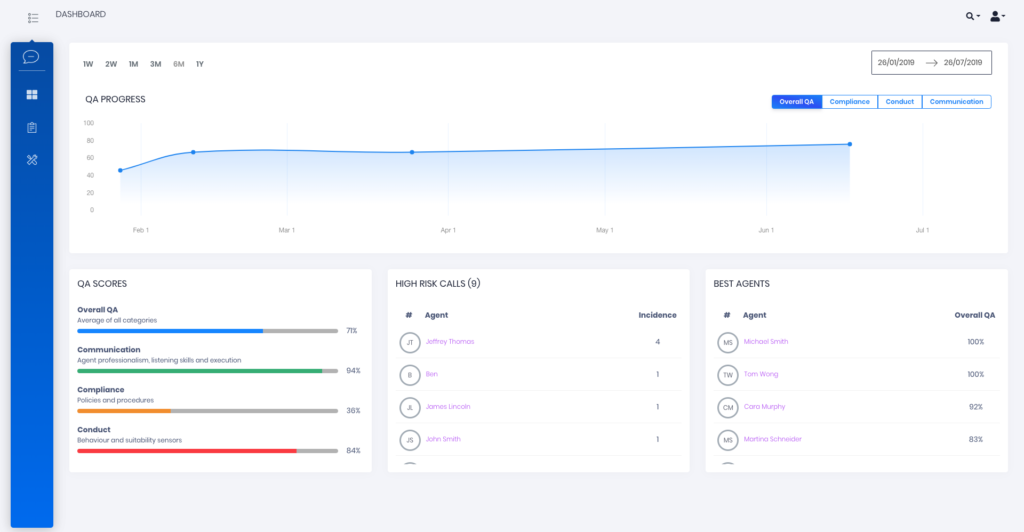 Daisee Frequently Asked Questions
Q: What kinds of users and organization types does Daisee work with?
Daisee works with these users and organization types: Mid Size Business, Enterprise, Nonprofit, and Government.
Q: What languages does Daisee support in their product?
Daisee supports these languages: English.
Q: What kind of support options does Daisee offer?
Daisee offers support via business hours.
Q: What other applications or services does Daisee integrate with?
Daisee integrates with: Avaya Aura, Avaya Contact Center, Microsoft Azure, Cisco Finesse, contactSPACE, Vonage Contact Center, Dubber, Microsoft Dynamics 365, Microsoft Dynamics SL, Five9, Genesys Cloud, Genesys PureConnect, Vonage Communications APIs (Nexmo), NICE CXone, Genesys Engage, QlikView, Salesforce, Tableau, Talkdesk, Twilio Flex, Twilio, Vonage Business, Zendesk Talk, and Zendesk and more.
Q: What type of training does Daisee provide?
Daisee provides training in the form of documentation, live online, and in person.
Q: Does Daisee offer a free trial?
Yes, Daisee offers a free trial.
Q: How much does Daisee cost?
Pricing for Daisee starts at $89/month.
Q: What pricing for support is available for Daisee?
Daisee offers support included with purchase.
Q: What pricing for training is available for Daisee?
Daisee offers training included with purchase.