Audience
Companies of all sizes
About Calldrip
What is Calldrip and why should my sales organization use it?
For more than 10 years Calldrip has been dedicated to helping businesses respond immediately to new inquiries. We've leveraged this experience to develop our suite of sales automation tools and have now deployed this technology to thousands of customers worldwide. By triggering a phone call between your sales team and your prospect while they're still on your website, were able to increase conversations by as much as 900%. The privately held, fast-growing company is based in Salt Lake City, UT.
In todays Google Micro Moments world, business must engage with the prospect FAST. Calldrip ensures instant engagement and spotlights potential problems in the sales processes.
Pricing
Starting Price:
$99.00/month/user
Pricing Details:
Plans are tiered with the number of agents you have on a team. Fundamental features with each package include Rapid Response, call recording, and phone support. Our no-contract pricing plans are flexible to meet any company's needs.
Integrations
See Integrations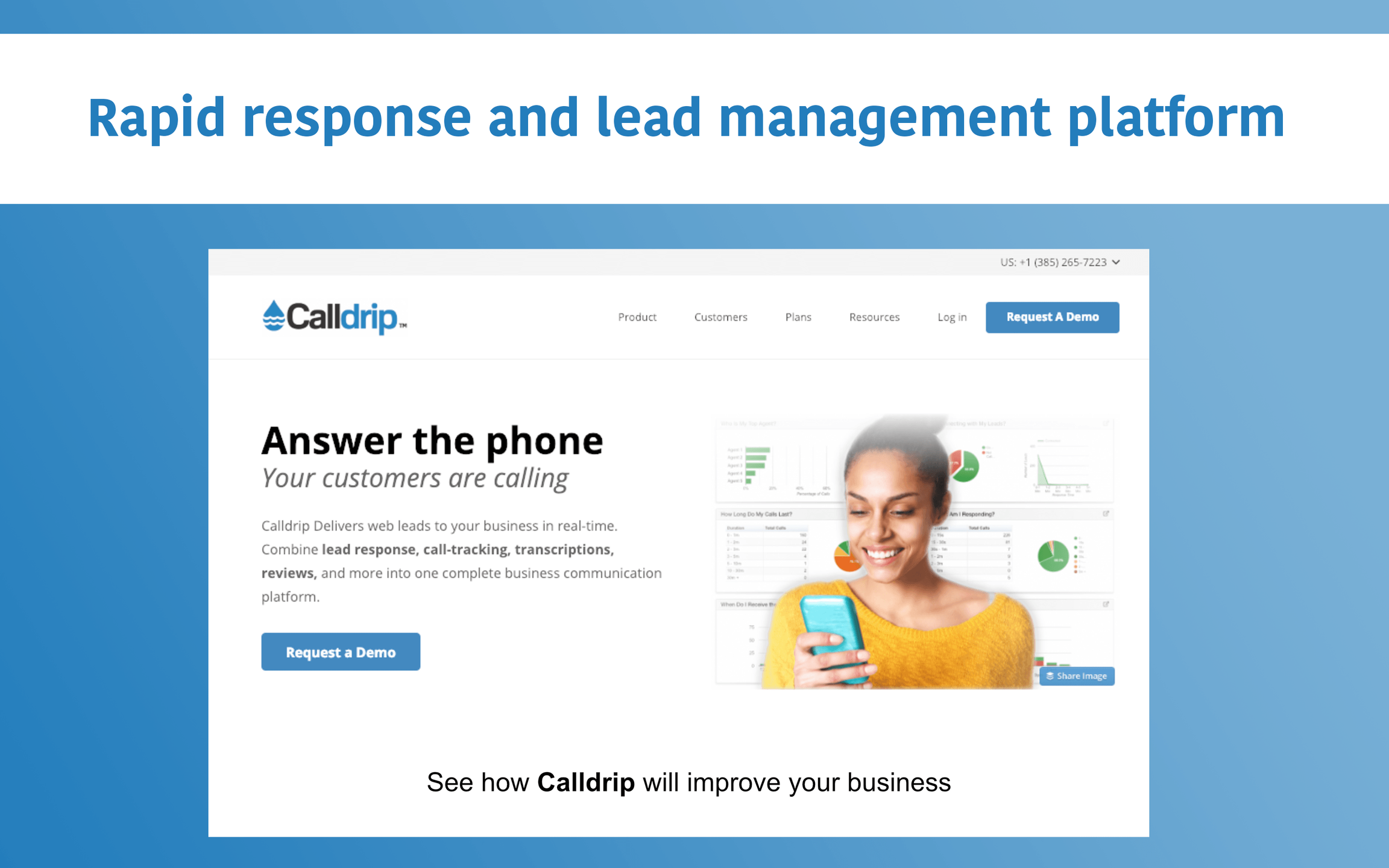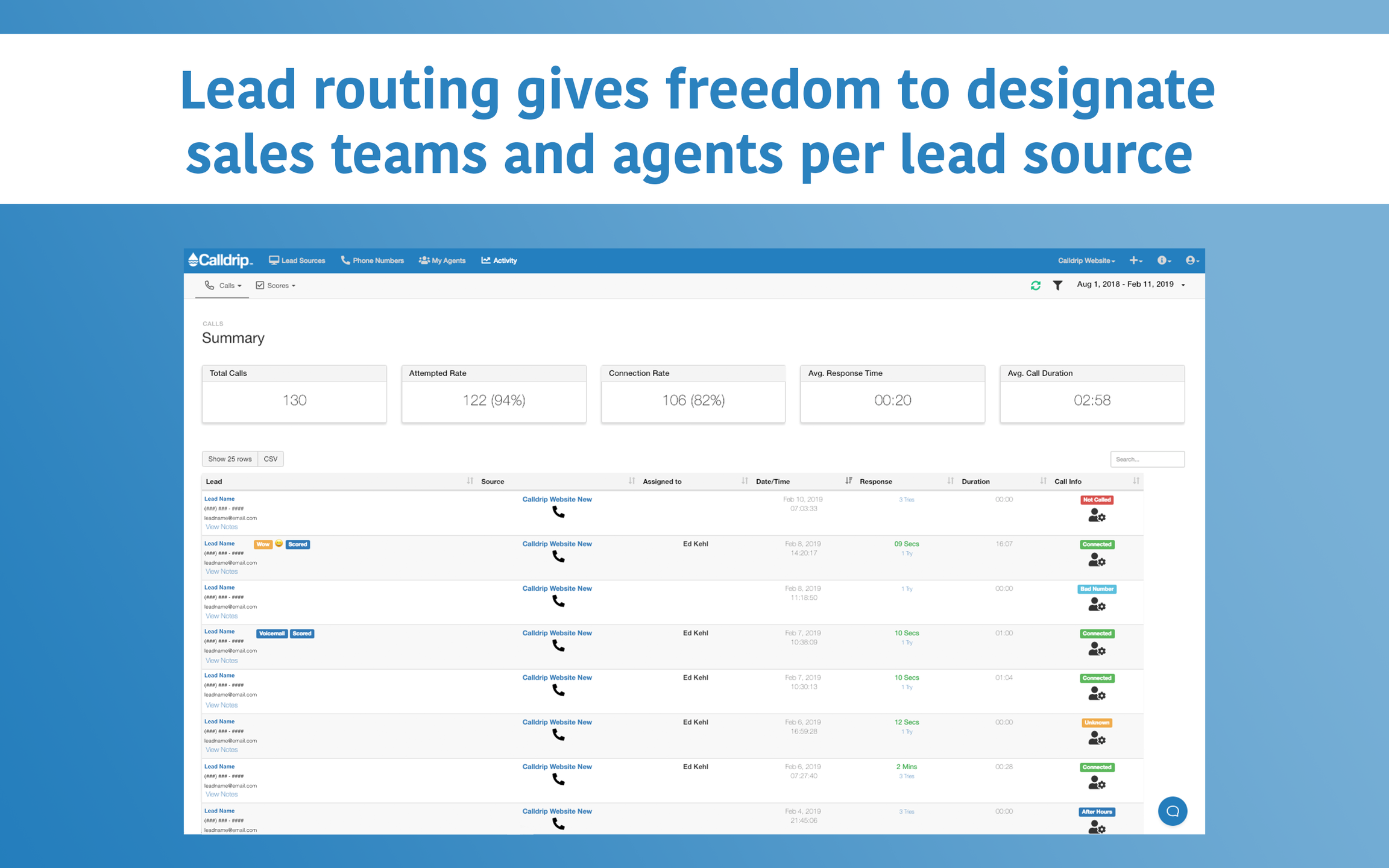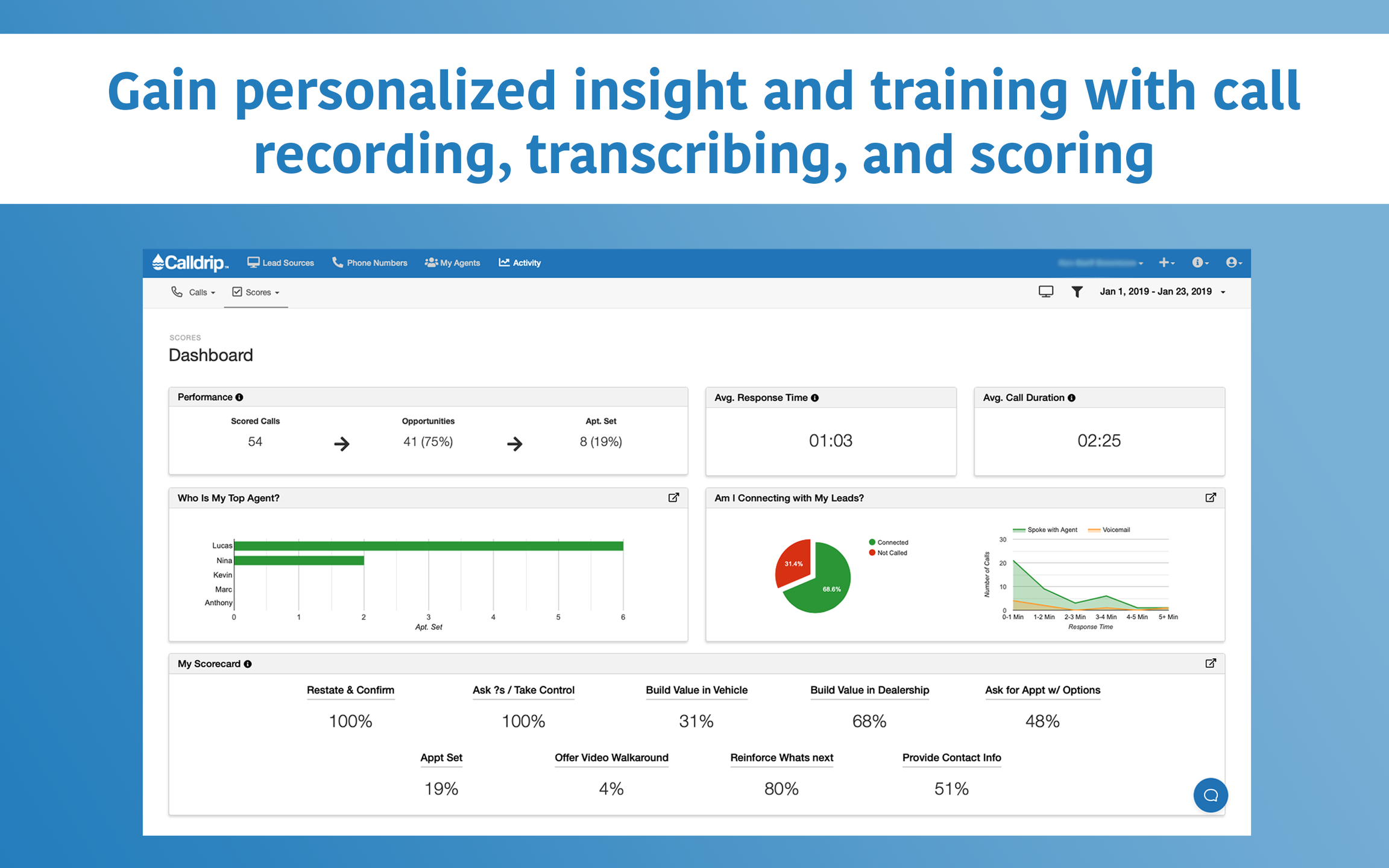 Calldrip Frequently Asked Questions
Q: What kinds of users and organization types does Calldrip work with?
Calldrip works with these users and organization types: Mid Size Business, Small Business, Enterprise, Freelance, Nonprofit, and Government.
Q: What languages does Calldrip support in their product?
Calldrip supports these languages: English.
Q: What kind of support options does Calldrip offer?
Calldrip offers support via business hours and online.
Q: What other applications or services does Calldrip integrate with?
Calldrip integrates with: Wufoo and Zapier.
Q: What type of training does Calldrip provide?
Calldrip provides training in the form of documentation, live online, webinars, and in person.
Q: How much does Calldrip cost?
Pricing for Calldrip starts at $99.00/month/user.